How to Become a Nurse in Illinois
Are you wondering how to become a nurse in Illinois? It's an ideal time to start your second career in nursing because the demand for Registered Nurses (RNs) is growing fast statewide.
Nursing is an excellent choice if you have a passion for science, caring for others, and using critical thinking to solve problems and expand knowledge in a dynamic profession. Becoming an RN will help you achieve a purposeful career by giving back to society and giving you deeper involvement in patient care. And, If you have a bachelor's degree in another field, you can enjoy the benefits of becoming a nurse much sooner than you think.
Read this blog to understand the steps to becoming a nurse in Illinois, including how you can expedite the process by leveraging your previous education.
What's the Demand for Nurses in Illinois?
When it comes to employment, Illinois is a great place to become a nurse. The American Nurses Association (ANA) is urging the Illinois Health Committee to address the shortage - at all levels of nursing.  
The state has an aging nurse workforce. Over half of the nurses are over 55, and more than a quarter plan to retire in the next five years. From a numbers perspective, Illinois is expected to be short nearly 15,000 RNs by 2025. At the same time, nurse employment is expected to rise nationwide. The Bureau of Labor Statistics estimates an increase of 6% between 2021 and 2031. These conditions have created a remarkable opportunity for aspiring nurses in Illinois. By exploring how to become a nurse now, you're preparing for a gratifying and in-demand career.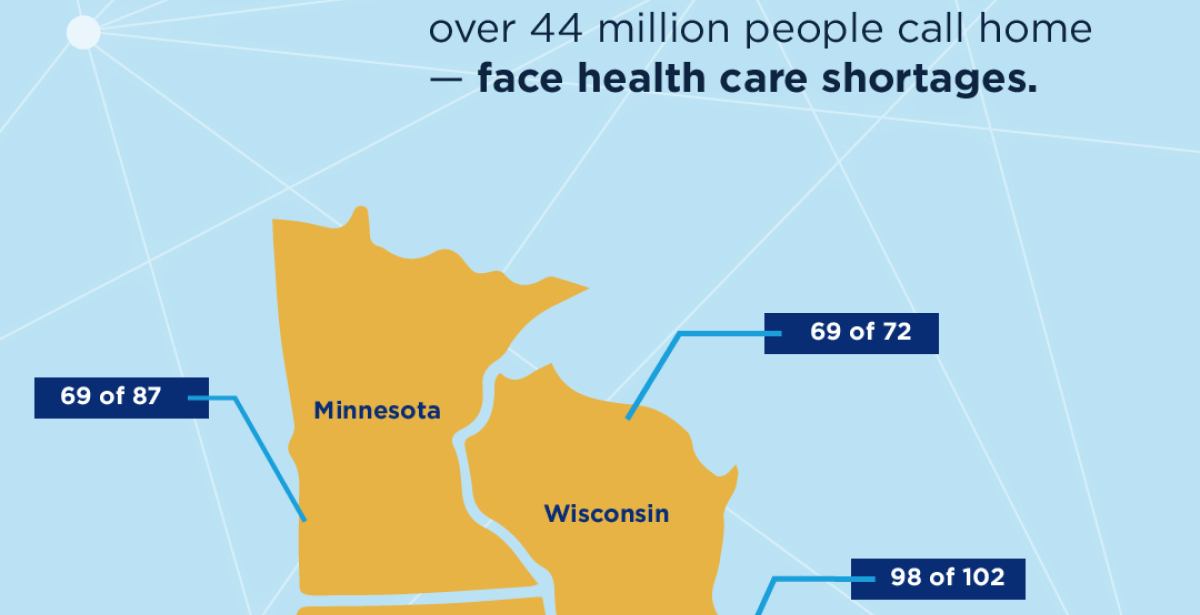 Learn More About Elmhurst's Online Accelerated Nursing Programs
Nurse Salary in Illinois
The average nursing salary in Illinois is about the same as the national figure. Illinois is the 19th highest-paying state for nurses, with an average salary of $78,260. The average annual wage of RNs nationwide is $82,750.
Nursing salary in Illinois depends on many factors. Work setting, experience level and educational background are just a few. The top quarter of registered nurses in Illinois make more than $93,230 annually, while the top 10% earn six figures.
Pay also varies by region. Here are the five Illinois metropolitan areas with the highest RN salaries:
Chicago-Naperville-Elgin: $81,300
Kankakee: $76,040
Champaign: $74,800
Springfield: $73,360
Rockford: $72,830
Now, let's review how to become a nurse in Illinois.
Step 1: Graduate from a Nursing Program
The first step towards a nursing career in Illinois is to graduate from a nursing program.
New RN graduates typically hold a Bachelor of Science in Nursing (BSN) or an Associate Degree in Nursing (ADN).
What is an ADN?
An ADN is an entry-level nursing degree usually offered by community colleges. ADN programs educate candidates in core nursing knowledge and can be completed in approximately two years.
Historically, earning an ADN has been the quickest way to become an RN. That's one reason why many aspiring nurses prefer it over the BSN. But the gap between ADN and BSN graduates is narrowing.
BSN programs have gained traction amid calls for nurses to advance their education to better meet patient needs. Registered nurses with BSN degrees have been found to positively impact patient outcomes and have been praised for their stronger critical thinking and leadership skills.
What is a BSN?
A traditional BSN is a four-year, entry-level nursing degree granted by senior colleges and universities. Later in this blog, we'll explore accelerated BSN programs, which offer a faster path to becoming a nurse for those with prior bachelor's degrees.
BSN programs prepare candidates to serve patients across their lifespan through coursework, clinical experiences and simulations. Students develop skills to provide safe and quality patient care and study nursing theory, research, patient care technology and interprofessional collaboration.
BSN graduates are prepared to:
Provide direct and indirect patient care
Design, manage and coordinate care
Advocate for the nursing profession
The American Association of Colleges of Nursing (AACN) recognizes the BSN as the minimum degree for entry-level nursing practice. According to the AACN, BSN programs fully prepare entry-level nurses to manage ever-expanding clinical knowledge and increasingly complex patient care.
There are other benefits of earning a BSN. Compared to the ADN, the BSN can help you provide better patient care, and give you access to more job opportunities and a higher earning potential.
Read about more benefits of earning an accelerated BSN in Illinois
How To Choose a Nursing Program?
Choosing a nursing program is a personal decision. As you explore your options, consider the following factors.
1. Accreditation Status
RN candidates in Illinois must graduate from an accredited nursing program. Accreditation is important because it demonstrates that the program meets recognized quality standards.
Two agencies accredit U.S. nursing programs: the Accreditation Commission for Education in Nursing (ACEN) and the Commission on Collegiate Nursing Education (CCNE).
Illinois accepts accreditation from both.
2. Program Length
The length of traditional BSN programs is four years. But if you already have a bachelor's degree in another field, you can become a nurse faster by earning an accelerated BSN in Illinois.
Accelerated BSN programs are specifically designed to help second-career professionals. They provide comprehensive entry-level nursing education in approximately 12 to 18 months. That's even less time than ADN programs.
In an accelerated BSN program, you'll earn credit for previous educational experiences and start clinical rotations earlier than ADN or traditional BSN students.
3. Clinical Placement Support
Every nursing program includes hands-on clinical rotations. These experiences will develop your nursing knowledge and skills and are supervised by an experienced nurse called a preceptor.
How do you find your clinical sites and preceptors? Some nursing programs offer clinical placement support. The benefit of attending one of these programs is that you can spend more time learning and less time searching for sites and preceptors.
Learn more about choosing a nursing school
Step 2: Apply for RN Licensure by Examination in Illinois
The second step to becoming a nurse in Illinois is to apply for state licensure.
You can apply for RN licensure by examination after graduating from your nursing program. Apply online through the Illinois Department of Financial and Professional Regulation (ILDFPR). The application requires proof of graduation from a nursing program, a fingerprint-based background check and fees.
You must apply for RN licensure by examination before registering for the National Council Licensure Examination (NCLEX-RN).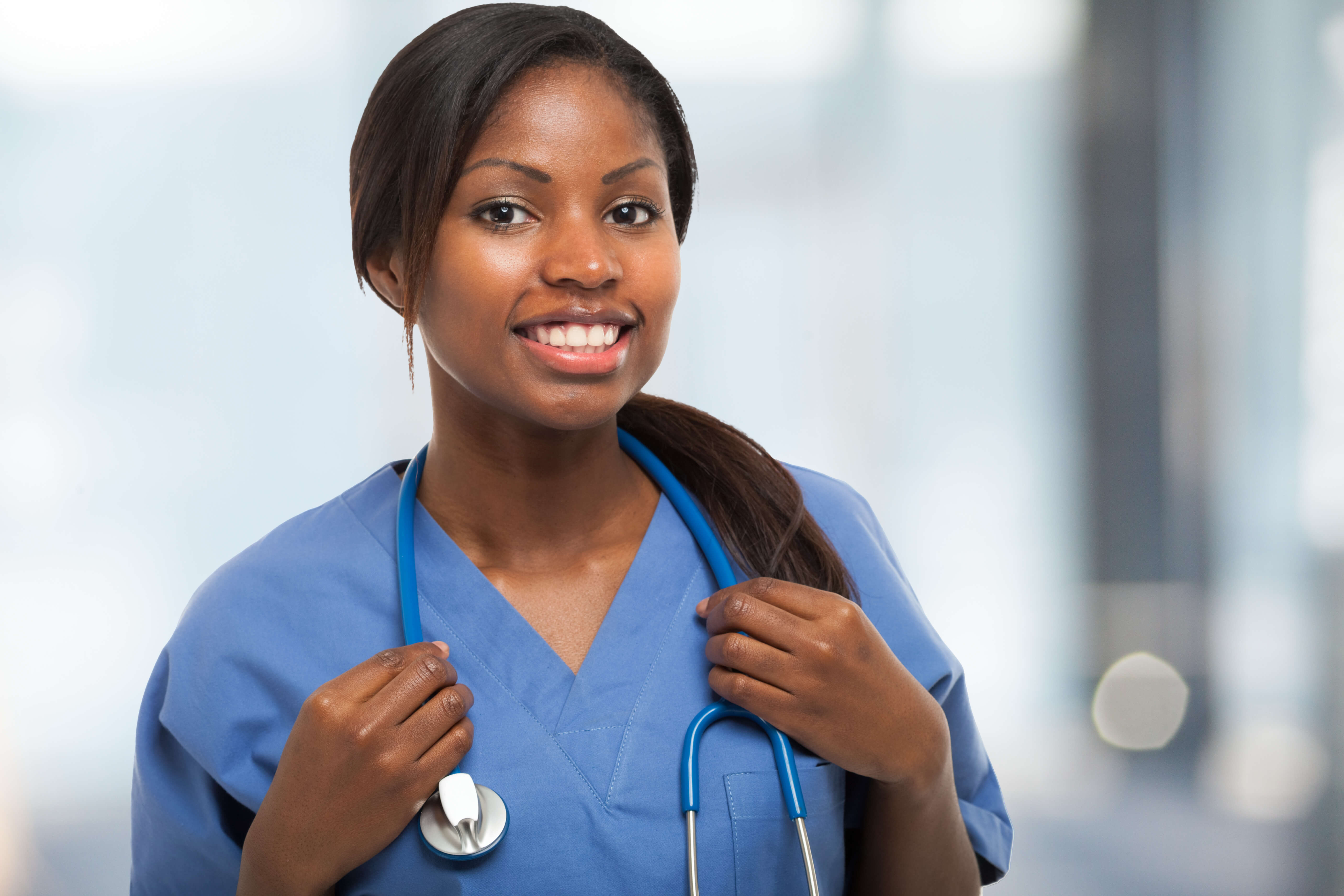 Step 3: Pass the National Council Licensure Examination (NLCEX-RN)
Every state requires RN candidates to pass the National Council Licensure Examination (NCLEX-RN) before obtaining licensure.
The NCLEX-RN evaluates the knowledge and skills learned to provide safe and effective entry-level nursing care. It covers four areas:
Safe and effective care environment
Health promotion and maintenance
Psychosocial integrity
Physiological integrity
Remember, you'll register for the NCLEX-RN after applying for RN licensure with the ILDFPR. Here's how to register for the NCLEX-RN:
Register for the NCLEX-RN on the Pearson VUE website.
The ILDFPR will receive a notification when you register. Then, the ILDFPR will determine your eligibility.
When the ILDFPR approves your exam registration, you'll receive a notification from Pearson VUE.
Use the notification to schedule your exam online through Pearson VUE.
How Do I Prepare for the NCLEX-RN?
All accredited nursing programs are designed to equip graduates with the competencies to pass the NCLEX-RN.
It is highly recommended that you further prepare by reviewing the study resources offered by professional nursing organizations and educational service companies. These include study guides, practice tests and exams.
You'll receive your results from the ILDFPR approximately six weeks after taking the exam.
Step 4: Find RN Employment in Illinois
Once you pass the NCLEX-RN, you can seek employment in Illinois as a license-pending RN. 
License-pending RNs practice under the supervision of an RN or advanced practice registered nurse (APRN) until they receive their RN license from the ILDFPR.
To find employment, some new RNs network with their clinical placement preceptors. You can also search for jobs using the American Nurses Association of Illinois and Illinois Nurses Association online career centers. 
There are also great options to consider for jobs outside a hospital setting, and once you have met the necessary experience requirements, Telehealth jobs. 
Licensed nurses in Illinois must renew their credentials in even-numbered years. After you renew your license the first time, you'll need to complete 20 hours of continuing education in every renewal cycle thereafter.
How to Earn a Nursing Degree Online in Illinois
Now that you know how to become a nurse in Illinois, are you ready to get started? 
Elmhurst University offers a fast-track option for nursing students with a bachelor's degree already under their belt.
Elmhurst's online Accelerated Bachelor of Science in Nursing (ABSN) is an intensive, full-time program that will prepare you for a fulfilling nursing role – in just 16 months.
You'll get an immersive nursing education that emphasizes hands-on experience in various settings, exceptional clinical skills and personal growth. The program also provides clinical placement services so that you can spend more time learning and less time worrying about the logistics of your clinical rotations.
Learn more to see if this program is right for you.
Learn how to become a nurse in other states: