What Is the Fastest Way to Become an RN?
Nursing is a growing profession, and the need for registered nurses (RNs) continues to increase each year. According to the U.S. Bureau of Labor Statistics, there were more than 3 million nurses in the workforce in 2020, and the projected demand for RNs is expected to rise by 9% from 2020 to 2030. With an increase in the number of nursing positions comes the need for more fast track nursing programs to educate future nurses. 
The demand for more nurses opens up more opportunities for people who already have a bachelor's degree to go back to school and pursue nursing careers they are passionate about. Nurses are in high demand, so nursing schools are offering more convenient and accelerated class options.
Why Consider Nursing as a Second Degree
Changing careers to nursing at any age can be a great choice if you have ever thought your first degree was not the right fit or you are seeking a more fulfilling career path. 
The field of nursing offers countless opportunities to work toward the career of your dreams. It offers flexibility, and the ability to make a difference in your local community. If you've been in the workforce for a while, there have probably been some changes since the last time you were in college. Gone are the days when you had little to no control over class times. Today's nursing programs are more convenient than ever. 
Because of this, more and more people are going back to school later in life to pursue a nursing position. A job change can happen for many reasons, and nursing is a great choice for people seeking a field with many specialities and career options.
Nursing can be highly challenging, but entering as a second career nurse means you're bringing years of experience in a different field. This can offer a new perspective and unique insights into the healthcare system as a whole. 
It is never too late to go back to school—especially with the variety of flexible program structures that make it easy to balance home life and other time commitments.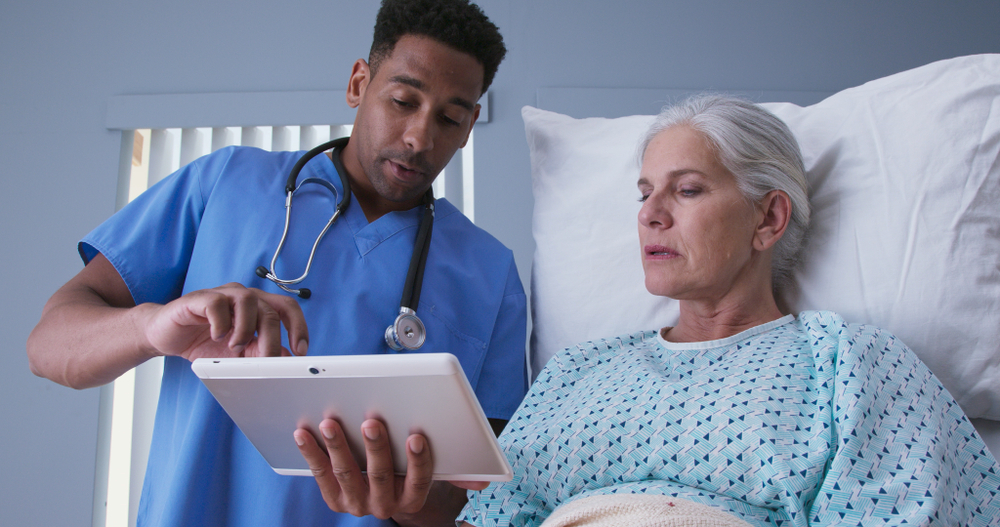 Benefits of Choosing a Nursing Career
Flexible: Nurses work eight, ten, or twelve-hour shifts, or a combination of all three. Some are able to set their schedule in a way that allows them to work while their children are in school or match their partner's hours to maximize their time off together. Some nurses work standard M-F 9-5 hours and some are even employed in remote-based positions. In many environments, you are working with various other nurses. This means trading shifts or getting shifts covered is normally not an issue.
Job Opportunities: Nurses have the amazing chance to work in a multitude of settings. Nurses are fortunate to have essential skills sets that are valued in any economy, and have options to pursue nursing roles in varied work environments.
Making a Difference: Nurses have the opportunity to make a positive impact on patients' lives with every interaction. Thanks to the life-changing work they do every day, nurses build a stronger community by empowering patients to take charge of their health. A major role that nurses play is in their continued advocacy for patient safety and empowerment of patients to care for themselves as much as possible.
RN vs. LPN
When people think of nursing, RN usually comes to mind. Another important credential is LPN, which stands for licensed practical nurse. Despite their different roles each plays a distinctive part within the healthcare system. 
While the scope of practice varies by each state license, they all share certain similarities. To stay up-to-date on the scope of practice in the state you intend to pursue licensure, it is best to consult with the individual state board of nursing you wish to practice in. For now, let's take a look at both options to see which one makes the most sense for you.
Roles and Responsibilities of an LPN 
Skills and Responsibilities: LPN nurses' responsibilities and skill sets will depend greatly on where they practice and where they are licensed. Certain areas give LPNs much more autonomy, allowing them to start and independently administer certain medications intravenously. Conversely, some states only include PO medications within the LPN scope of practice, while others designate certain classes of medication off-limits. 
Job Opportunities: The state in which an LPN works and the scope of their practice will determine where they are employed. Nursing homes and residential care facilities hired the majority of LPNs in 2020. In some states, LPNs can work in an emergency room and acute care setting mainly in states where LPNs are able to administer IV medications. 
Pay: The median income for LPNs was $48,820 in 2020, which equated to $23.47/hour for full-time workers. Most LPNs are employed in full-time positions that offer full benefits and insurance packages.
Roles and Responsibilities of an RN
Skills and Responsibilities: RNs are responsible for assessing patients' changing conditions and keeping members of the medical team informed, as well as monitoring and interpreting vital signs in conjunction with patients' health history. In addition to starting IV access and administering medications, nurses educate patients, exhibit strong communication skills and manage the overall safety and well-being of each patient.
Job Outlook: RNs have the opportunity to work in many different areas. The majority of nurses are employed in acute care settings, such as emergency rooms, intensive care units or specialty units of the hospital. But hospitals are not the only facilities that employ RNs. Outpatient surgery centers, infusion centers, doctors' offices and home health agencies are just a few examples of common places that hire RNs. 
Pay: In 2020, RNs earned an average salary of $75,330 per year. This amounts to $36.22/hour for a typical 40-hour work week. Most RNs are employed in full-time positions with full-time being defined as 36-40 hours per week depending on your employer. Full insurance and retirement benefits are standard for full-time and some part-time RN positions. 
There is also the opportunity to work in part time or per diem jobs that typically pay more per hour but do not offer benefits. 
After deciding whether you are interested in pursuing an RN or LPN degree, you can then choose an avenue to accomplish your goal. There is no one-size-fits-all approach to becoming a nurse. Because most people choose to go to nursing school to become an RN, we will focus below on several of the most popular paths to becoming an RN. 
Why You Should Choose RN from the Start
When it comes to income and work-life balance, most people decide that becoming an RN is the best choice for them. Many people skip over the LPN step based on the time it takes to get each license and the lifestyle associated with each. Once you have decided to become an RN, you can choose an educational path that is the best fit for you. 
Pathways to Becoming an RN
To determine which route would be ideal for you, consider whether you learn best in a classroom setting or online. Something as small as the environment you learn in could make or break your chance at becoming an RN so keep these factors in mind when choosing which programs to apply to. Understanding all of your options before you start could be the difference between another 4 years before entering the workforce or taking the fast track to becoming an RN. 
An associate's degree in nursing (ADN) or a bachelor's degree in nursing (BSN) are the two most common fast track options. With each of these ways to receive nursing instruction, they require passing the NCLEX licensure examination. 
ADN and Related Programs
The way to become an RN with the lowest level of education is to go through an associate's degree in nursing, or ADN program. Most ADN programs are two years long and held at community colleges. There are numerous options to choose from, including part-time and full-time programs. 
Full-time programs typically last two years and follow a regular college schedule with winter breaks and summer holidays. Part-time ADN programs are often available, which usually offer fewer classes per semester with a longer overall program length and fewer breaks. 
BSN and Related Programs
Since many hospitals and other jobs prefer to hire only BSN-prepared nurses, many nurses will choose to pursue a BSN straight away. Much like with ADN programs, there are various options for completing the degree. 
BSN programs are traditionally four years long and take place at universities. There are also part-time programs, which offer students more flexibility, as mentioned above with most ADN programs.
For those who want to get into the workforce as soon as possible, there are even accelerated BSN (ABSN) programs that allow you to graduate in as little as 16 months. For second degree nurses, an ABSN program might be a good option. 
For students who are committed to not working while in the program and want to enter the workforce as fast as safely possible, an ABSN program might be the right path. 
With a bachelor's degree obtained prior to acceptance, an ABSN program will leverage existing coursework to accelerate the completion of this nursing degree. 
Direct-Entry MSN and Related Nursing Programs
For those who know that leadership and health care management is the direction they want to take, a direct-entry master's of science in nursing (MSN) program may be the best option for you. Individuals who don't need to work while enrolled and can devote a substantial amount of time per week to coursework are an ideal fit for this position.
Similar to ADN and BSN programs, this MSN program can be completed in as little as 20 months and will prepare you for the NCLEX-RN licensure exam. All of the program coursework is completed online from the comfort of your own home, which is beneficial for someone who works well in an online classroom setting.
Elmhurst ABSN and MENP Programs
If you are a second career nurse and already hold a bachelor's degree, the fastest way to become an RN is an ABSN program. The MSN program at Elmhurst University is also one of the few that can be completed in less than two years, taking you from a bachelor's degree in another field to an MSN in just 20 months.
Learn whether the accelerated BSN or MSN program is right for you.