What Are the Benefits of Being a Nurse?
More than 4 million people in the United States choose nursing as their profession, and for good reason: on a day-to-day basis nurses provide life-altering care and compassion that shape the health and well-being of their communities, providing them with a sense of purpose in their work. Nursing has a unique appeal for those who are looking to help others while building toward a stable future. 
There are plenty of other concrete benefits of being a nurse. Being a nurse offers financial stability, leadership opportunities, location flexibility and so much more. If you're thinking about pursuing a second career in nursing, you're not alone. It's not uncommon for those looking to make a job switch — perhaps due to economic concerns or a drive for purpose —  to be drawn to nursing.
As you consider your options, you might be curious about how to determine whether nursing will be worth it for you. The educational pathways to becoming a nurse can be hard to navigate, and questions about which program is best and how you can leverage a degree you already have are valid and important. This blog will take a look at the pros and cons of nursing, giving you information to help you decide if a nursing degree program is something you should consider.
Top Benefits of Being a Nurse 
The benefits of being a nurse will vary according to several factors including your level of education, the type of nursing job you do and the population you serve. 
Some general benefits of nursing include: 
1. Having a job that's in demand 
The US Bureau of Labor Statistics predicts about 203,200 registered nurse (RN) job openings each year, over the next decade. As job openings for nurses increase, so do opportunities within the field. A 2022 survey found that 95% of students with a BSN had a job within 4-6 months of graduation. That's a stunning statistic, considering that the average for other types of bachelor's degrees is 55%.
2. Choices in your work schedule 
Many jobs require you to work between the hours of 9 am and 5 pm. Some nursing jobs do take place during those hours, but there are a wide array of nursing jobs that don't. You can take a shift schedule, like what's typically offered in a hospital, or work as a per diem nurse and choose your hours. With so many jobs available, chances are high that you can find one that meets your scheduling preferences.
3. A chance to serve an important role in your community 
People who are drawn to nursing see the care and compassion that nurses offer as something they want to be a part of. Nurses pour their passion and soul into their patients' well-being, and the public at large responds with trust and respect. A 2023 Gallup poll saw respondents naming nurses as the most trusted profession for the twentieth year in a row. 
4. The opportunity to change the system 
The US healthcare system is complex. Innovations in technology are making strides in diagnostics and treatment every day. At the same time, 6 in 10 US adults have a chronic condition that requires ongoing management, and the amount of people over the age of 65 is rapidly growing. As health infrastructure in the US adapts, nurses will be vital for organizations that are looking to serve these vulnerable populations and increase health equity for everyone. 
5. Diverse career opportunities
Nursing is unique in that there are few limits to your career advancement. Depending on the educational pathway you choose, you may be eligible to work in an administrative or leadership capacity quite early in your career. If you choose to continue your education with an MSN, these opportunities increase even more. You can also use education to increase the scope of your practice. Some nurses with advanced degrees can act as primary care providers, creating and executing treatment plans.
What Can You Do With a Master's in Nursing?
What Are the Drawbacks of a Nursing Career? 
Even with all the benefits of nursing, this challenging career isn't for everyone. Here are some things to consider as you weigh your choice. 
1. Unpredictable situations
In most nursing jobs, expectations will be clearly outlined and you'll have a good idea of what your job will look like, day-to-day. However, when you're dealing with the public, sometimes things happen that you wouldn't quite expect. People who want every day at work to resemble the last might not enjoy some nursing jobs. 
2. High-level responsibilities 
When you are a nurse, your mistakes have consequences. It's important to pay attention to what's going on around you, notice details, remember large amounts of information and communicate efficiently. If you aren't able to do these things, people's health care outcomes might suffer as a result. If this level of responsibility intimidates you, the cons of nursing might outweigh the benefits.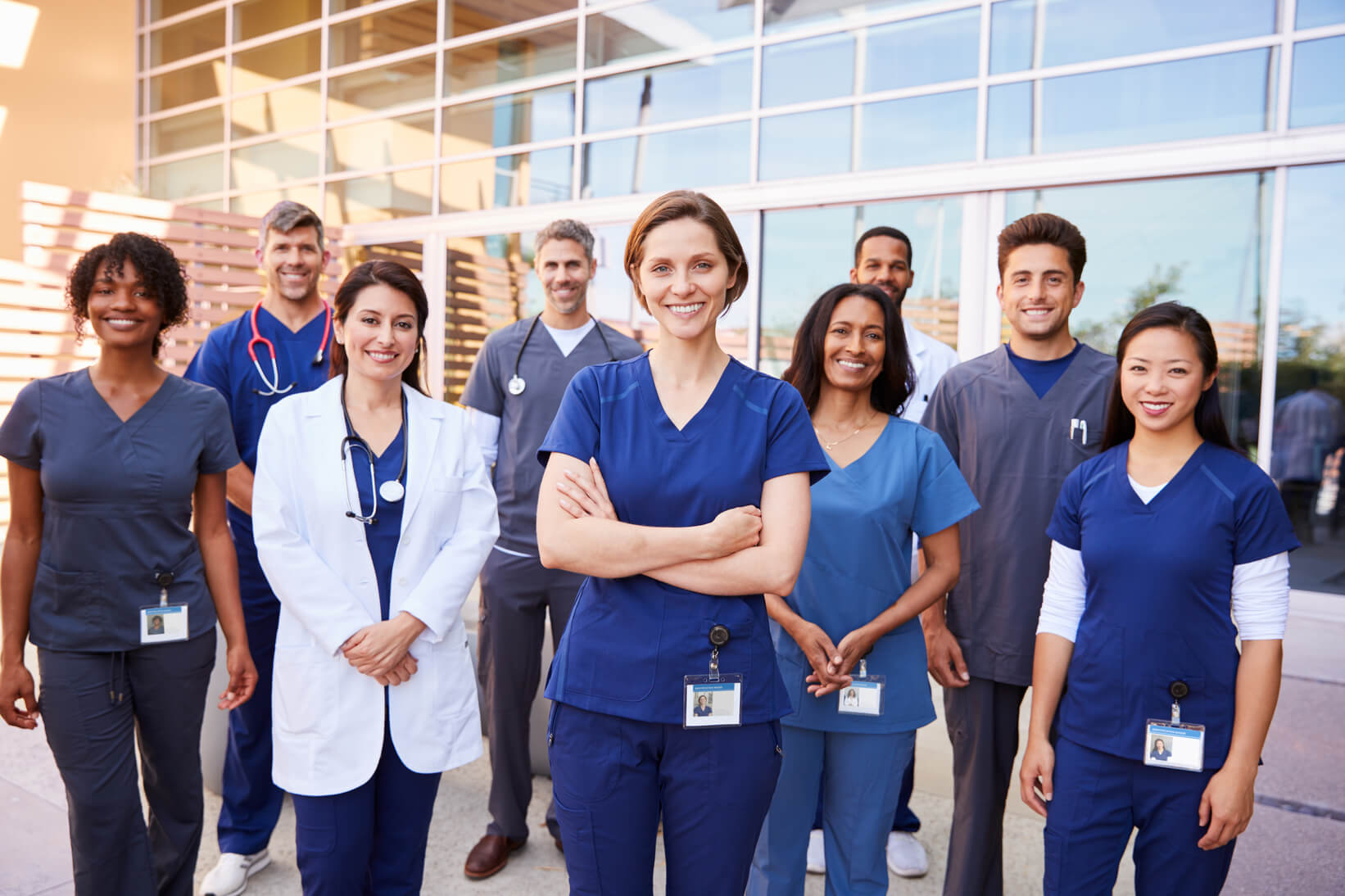 3. Working with the public 
Working with the public can be a tremendously rewarding experience. And the vast majority of patients will be nothing but grateful when they receive quality care. However, there are sometimes patients who are frustrating or obstinate, and you can't simply opt out of being their nurse. Effective nurses have a high level of tolerance for patient behavior and are able to simply laugh it off when a patient isn't showing respect.  
What is an ABSN Program?
Accelerated Bachelor of Science in Nursing programs, also called ABSN programs, are designed for people who already have a bachelor's degree in a field other than nursing. 
Students in ABSN programs get credit for the undergraduate work they have already completed. This accelerated nursing program allows them to earn a second degree in a much shorter time frame, about 16 months, on average.
Distance ABSN programs are offered remotely, and coursework can be completed online. Courses offered in the online format are rigorous, and students still receive the educational benefits of a more traditional, in-person BSN program. Students are required to complete a number of clinical hours under the supervision of an RN, and many schools will offer placement assistance to find rotations in their local area.
Are ABSN programs Worth It? 
A strong ABSN program can deliver financial, educational and vocational benefits that many nurses find appealing. 
Although in most states nurse candidates can be licensed  as registered nurses (RNs) with a two-year associate degree (ADN), there is a growing preference among hospitals and other employers for RNs to have a BSN. 
When considering the benefits of an ADN vs. a BSN, take note that employers value the additional education in critical thinking, research skills and leadership training students receive during their baccalaureate education. 
The Department of Veterans Affairs (the largest employer of nurses in the U.S.), requires RNs to have a BSN to qualify for promotion. Every service branch of the U.S. military also requires its nurses to have a bachelor's degree in nursing.
What are the Benefits of an ABSN Program?
Many people have found that their first career choice and bachelor's degree didn't meet their expectations and decided that nursing would be more rewarding—both personally and professionally. By choosing an accelerated nursing program, you can get started in your new career more quickly.
Let's examine five ways that choosing an accelerated bachelor of science in nursing can help you achieve your second-career goals.
1. An ABSN lets you take advantage of the experience you already have 
If you've worked in any field before, you probably have skills that you can transfer to the nursing vocation. Customer service workers, hospitality workers, teachers, social workers and emergency response workers are already equipped to work with the public, for example. People who previously worked in social sciences and business are used to measuring outcomes and working with a team. Having any previous job experience means you are familiar with working on a schedule, communicating with colleagues and managers, and meeting target goals. 
Accelerated BSN programs recognize that you're not beginning at the starting line the way some other students might be, and will give you credit for corresponding previous coursework, allowing you to complete your BSN much faster. 
What's the Fastest Way to Become an RN?
2. An ABSN puts you in the right place at the right time 
For the past 10 years, health care professionals have expressed concern over a growing nursing shortage. There have been calls to increase the number of RNs with bachelor's degrees to help fill gaps in nursing care. In addition, the COVID-19 pandemic has further increased the need for qualified RNs. Hospital administrators are concerned about maintaining nurse-to-patient ratios that support positive patient outcomes, which is why a bachelor's in nursing is important. With a BSN degree, you'll have the credentials to jump right into the workforce. 
The Bureau of Labor Statistics expects the total number of registered nursing positions to increase 6% by 2031, adding 203,200 jobs. As demand for registered nurses continues to rise, so does the need for well-educated nurses with a solid academic grounding in evidence-based care. Second-degree nursing programs can help bring more qualified people into the field.
3. An ABSN can get you into the field faster
Once you have made the decision to become a nurse, you will want to get into the field as quickly as possible. An accelerated program can prepare you with the skills and education needed in under two years, less than half the time required for a traditional, four-year bachelor's degree program. 
Upon completion of the program, you will be fully prepared to sit for the nursing board exam (NCLEX-RN). Passing this exam is the final stage before you can become licensed as a registered nurse and care for patients.
4. An ABSN gives you rigorous training and preparation 
Online ABSN programs concentrate their coursework on relevant nursing education and skills. Students have already met their general learning requirements through their first bachelor's degree program, so once their prerequisites are completed, they can go all-in on their nursing education. 
A typical ABSN program requires roughly 60 credit hours of coursework and 600–700 clinical and lab hours. 
5. An ABSN may increase your long-term earning potential 
Nationally, registered nurses are well compensated, depending on job location and the number of hours worked. The Bureau of Labor Statistics shows a median salary of $77,600 per year, or a little more than $35 an hour.
RNs with a BSN also have long-term salary growth potential. Payscale reports that RNs with BSNs earn an additional $17,000 more in annual salary on average compared to RNs with associate degrees. With greater experience, additional education or specialization, pay can be even higher. 
Are ABSN Programs Hard to Get Into?  
ABSN programs vary in their accessibility. You should know the requirements for any program before you apply. 
The Elmhurst University online ABSN program does not require prior medical experience or additional test scores. 
Requirements include: 
A Bachelor's degree in any field from an accredited US college or university 
A minimum 3.2 cumulative GPA
Completion of certain prerequisite courses, with a "C" or better in each course and a GPA of 2.8 or above in science courses
How Do You Pay for an ABSN? 
Any BSN program is an investment. Since an ABSN is a bachelor's degree, you may qualify for some Federal aid. Federal loans as well as private loans are available.
Financial assistance from your university may not be offered, but that doesn't mean you won't be able to get a scholarship to help. Private scholarships have been founded by a variety of organizations to help address the nursing shortage. 
Learn more about tuition & financial aid through Elmhurst University

Is an Accelerated BSN Program Right For You?
Elmhurst University's online ABSN is a rigorous, full-time, second-degree nursing program requiring a commitment of roughly 50-65 hours per week.
In return, you will become fully immersed in program themes:
Concepts and theories of nursing, including the role of the nurse as a professional and ethical practitioner trained in basic health needs, pharmacology, safety and evidence-based practice
Direct patient care, including clinical competencies, the development of clinical judgment, and multiple aspects of health promotion and patient care
Community and vulnerable populations, including community health interventions, epidemiology, and the principles and processes of delivering nursing care to diverse groups
Health care systems and leadership, including systems implementation, health care policy, and nursing leadership and management
Find the Right Program For You
The online ABSN at Elmhurst University is accredited by the Commission on Collegiate Nursing Education and will prepare you to sit for the NCLEX-RN in just 16 months. Elmhurst calls on its decades-long tradition of academic excellence to provide an education that is academically strong and ethically driven. 
Professional faculty are committed to providing an exceptional nursing education in this 16-month program and student guidance through individual mentoring.  
Support beyond the classroom
Beyond online instruction, student advisors will support you from application to graduation and assist you in finding the right site for your clinical rotations so you can spend more time concentrating on learning and less time worrying about logistics. 
Elmhurst University prides itself on being a supportive educational community that fosters personal growth, human rights and social justice. The school is ranked by U.S. News and World Report as a leading Midwest university and is accredited by the Higher Learning Commission. 
Is this program is right for you?