5 Tips on How to Survive an Online ABSN Program
If you're ready to transition to a nursing career, then an accelerated nursing program can help you achieve your goal fast.
Online ABSN programs are ideal for aspiring nurses who already have a bachelor's degree. They're notoriously rigorous but lead to a highly rewarding career.
Use this blog to prepare yourself for success. Here's our top five tips for surviving an online ABSN program.
Tip #1: Understand How Online ABSN Programs Work
Understanding how an online ABSN program works is an important first step.
Here's what you need to know about accelerated online BSN programs for non-nurses:
Prerequisites: Online ABSN programs are designed for aspiring nurses who have already completed a bachelor's degree in a non-nursing discipline. ABSN candidates will need program-specific prerequisites, such as chemistry, microbiology, developmental psychology, etc.
Approach: This type of accelerated nursing program will build on your previous learning experiences. As a result, it will provide you with a fast path to becoming a licensed RN.
Length: Online ABSN programs typically last between 11 and 18 months, are full-time, and require full-time dedication of 40+ hours per week. 
Curriculum: Online ABSN programs consist of online coursework and clinical rotations. The latter take place in settings in your local community. Some programs also include short residencies on campus.
Online ABSN programs are fast-paced and comprehensive. That's why they're ideal for adults who want to start a second career in nursing. 
Becoming an RN through an accelerated baccalaureate program will prepare you to improve patient outcomes. Evidence shows that nurses prepared at the BSN level and higher are associated with lower patient mortality, fewer hospitalizations and increased cost-savings.
Now that you know the expectations of online ABSN programs, you can start preparing for success.
Learn more about Elmhurst University's Online ABSN program
Tip #2: Find Your Support System
Building a strong support system will help you thrive in an online ABSN program. Surround yourself with people you can turn to for comfort and encouragement.
Getting help from family and friends is vital. Finding a supportive online ABSN program is equally important.
One benefit of accelerated nursing programs is that they often have integrated support. Student advisors, clinical placement services and faculty are a few examples. Let's explore how these resources will help you navigate your online ABSN program.
Student Advisor
Once you're enrolled, supportive online ABSN programs will provide you with a dedicated student advisor to guide you through every step of the program.
Some of the ways they will help you include:
Advising you on your degree path
Handling student registration for you
Assisting you during orientation
Monitoring your progress in the program
Discussing your needs
Clinical Placement Services
Accelerated nursing programs at the baccalaureate level have several clinical experiences. They're intended to refine your nursing knowledge and skills.
Some programs include on-campus residencies. These provide students with hands-on instruction, simulations and competency checks related to essential nursing skills.
Clinical rotations are also part of the curriculum. Your clinical rotations will occur in your local community under the supervision of an experienced licensed registered nurse (RN) called a preceptor.
Some online ABSN programs offer help finding your clinical sites and preceptors. The benefit of clinical placement support is that you will save time as you can focus on learning rather than coordinating the logistics of your clinicals.
Learn more about Elmhurst University's Clinical Placement Services
Faculty
Attending an online ABSN program with experienced, engaged educators will also promote your success. Many programs have faculty who not only teach students but mentor them.
As you consider your options for online ABSN programs, make sure the faculty will be accessible to you outside of instruction and engaged in your learning.
Tip #3: Practice Self-Care
Nursing students can face many physical and emotional demands. Research shows that some of the most stressful aspects of nursing school are the workload, exams and clinical rotations.
Accelerated nursing programs can be especially challenging. Here are a few ways to take care of yourself during an online ABSN program:
Protect your emotional health. Express however you're feeling by writing about it in a journal or talking with a confidant. You can also practice gratitude by recognizing and focusing on the positive aspects of your life.
Maintain social connections. Investing in your relationships can improve your health and happiness. Spend quality time with your family and friends and connect with your classmates outside of coursework.
Move your body. Participate in physical activities for at least two and a half hours every week to reduce your stress and improve cognitive function.
The stressors you'll face in a online ABSN program are similar to those experienced by licensed nurses. Developing healthy self-care habits now will benefit you as a student and in your future nursing career.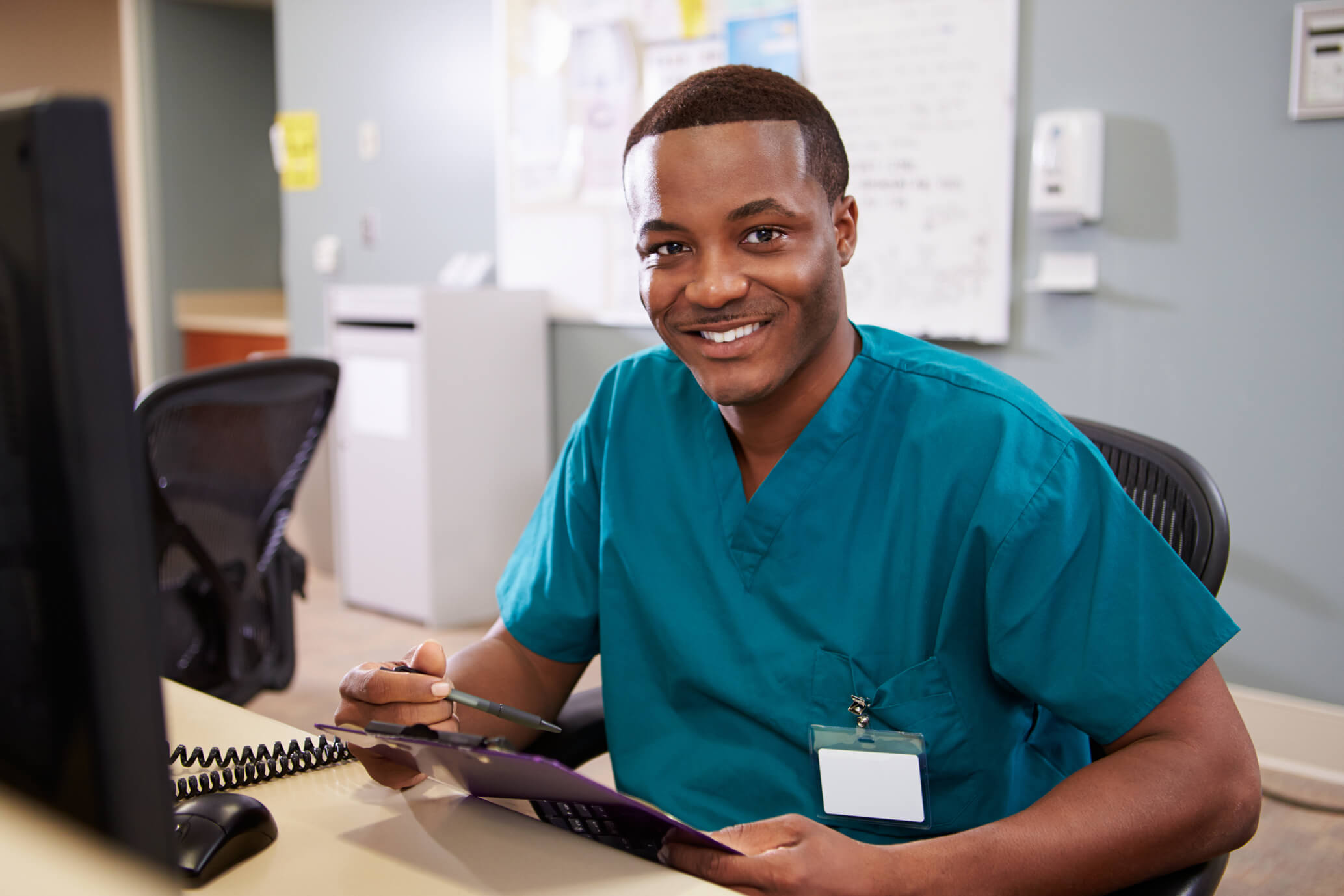 Tip #4: Know Your Goal
Why do you want to transition to a career in nursing? Another tip for surviving an online ABSN program is to know your goal. You can restore your enthusiasm and determination in trying times by remembering your motivation for becoming a nurse.
Many second-career nurses share similar goals. Let's explore some of the most common reasons for transitioning to nursing.
Grow Job Satisfaction
Becoming a nurse is an excellent way to derive more satisfaction from your work. Nurses can feel good about impacting and improving patients' lives. A career in nursing also provides strong earning potential and employment opportunities.
Expand Health Care Expertise
Accelerated online BSN programs for non-nurses help students strengthen their health care expertise to care for people in a new capacity. Some health care workers transition to nursing to advance their knowledge and skills. Examples are paramedics, medical assistants and clinical lab technicians. Individuals with public health backgrounds may pursue a nursing career to provide clinical care. 
Follow the Example of Other Nurses
Second-career nurses often enter the field because they see what other nurses do as inspiring. They may have experienced nursing through an illness of their own or of a loved one's, or from the perspectives of family or friends who are nurses. It's common to pursue nursing after forming a deeper understanding of and respect for the profession.
Help People
Another motivation for transitioning to nursing is to make a difference in peoples' lives. Many second-career nurses feel a sense of social responsibility. Nursing is an excellent profession for those who wish to act on that by promoting public health, especially the well-being of underserved communities. Nurses hold an ideal position to advocate for health equity on behalf of vulnerable populations.
Tip #5: Recognize the Rewards of Nursing
The last tip for surviving an online ABSN program is to remember all of the benefits of starting a second career in nursing.
An impressive number of RNs are glad they became nurses—approximately 9 in 10. Graduating from an online ABSN program will prepare you for a long-lasting and fulfilling career.
Keep the following rewards at top of mind to stay motivated during your program.
Bright Employment Outlook
Nurses also benefit from positive job prospects. The U.S. Bureau of Labor Statistics predicts that nursing will experience above-average growth over the next decade.
RNs with a BSN will have more opportunities than those without one. Graduates of accelerated nursing programs may also have an advantage. According to the American Association of Colleges of Nursing, employers value the following traits of second-career nurses:
Varied skill set and education
Maturity
Strong clinical skills
Ability to learn quickly 
Strong Earning Potential
Nursing jobs offer competitive pay. The average RN salary is $77,460, and the top quarter of RNs make over $90,000.
Because nurses with BSNs have more comprehensive nursing preparation, they typically earn more than those with associate degrees.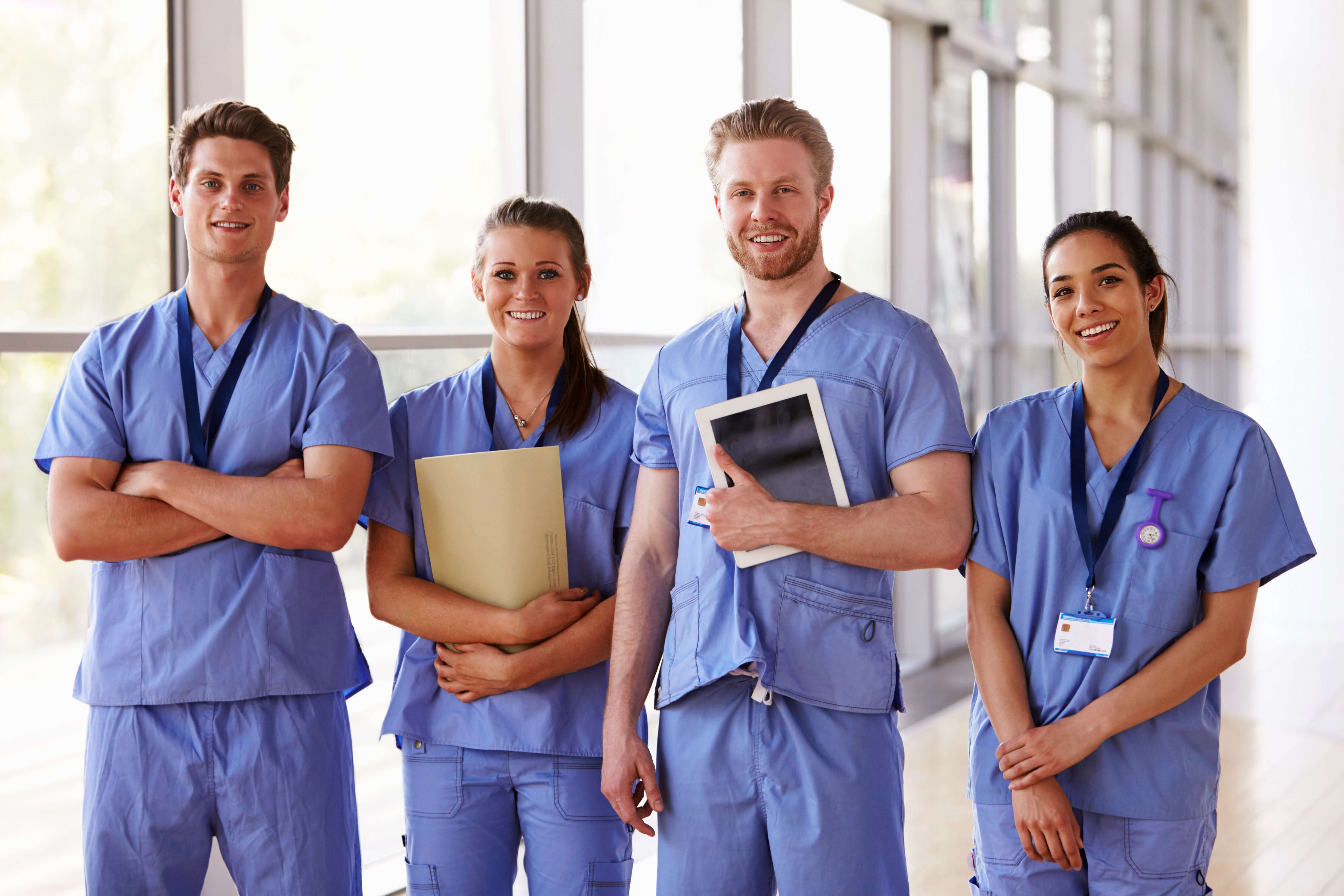 Take the Supportive and Accelerated Route to Nursing
Elmhurst University offers Illinois' first online accelerated BSN program for non-nurses. In addition to serving Illinois residents, the program is also offered to students who reside in Kentucky, Indiana, Iowa, Minnesota, Missouri, and Wisconsin. Academically strong and ethically driven, the program provides a fast path to a second career in nursing.
The online ABSN is an ideal option for adults who have previously earned a bachelor's degree. In just 16 months, it prepares candidates for fulfilling roles providing clinical care in various settings.
As a student, you will:
Build exceptional clinical skills and essential health care knowledge
Receive support from an experienced faculty, dedicated advisor, and clinical placement specialist
Prepare to lead a meaningful and purposeful life