Transition to a Career in Nursing
Elmhurst University's online Master's Entry in Nursing Practice (MENP) program is the first of its kind in the country to be offered online. The MSN for non-nurses is designed specifically for students with bachelor's degrees in non-nursing fields who want to follow their passion of caring for others. The program transitions students to meaningful new careers in nursing with future opportunities to lead teams in the improvement of health care processes and care delivery.
Our online MENP program provides a fast-paced pathway to earning your Master of Science in Nursing (MSN) degree in just 20 months. The program provides an immersive educational experience in nursing that emphasizes hands-on clinical practice and exceptional skills, with a focus on quality and safety.
Upon graduation, you'll be fully prepared to take the National Council Licensure Examination-Registered Nurse (NCLEX-RN) and the Clinical Nurse Leader certification exams. With an online MENP degree from Elmhurst, you'll be ready for your new role providing direct patient care and will emerge as a skilled clinical nurse leader.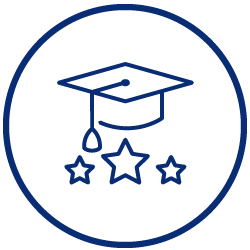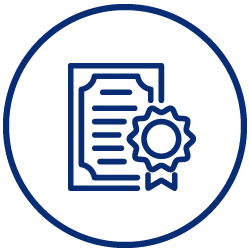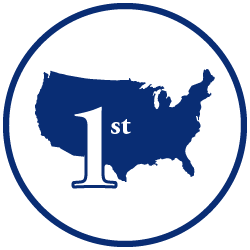 Is this Accelerated Nursing Program Right for Me?
The online MENP is a rigorous, full-time program requiring your 100% commitment. It's strongly advised that you don't work, even part-time, but exclusively focus on the program for its 20-month duration.
You will use an online learning platform to complete your coursework and have direct access to your professors and fellow students. All coursework is done entirely online, except for your clinical experience and one two-week residency that will take place on Elmhurst University's campus, located just west of Chicago. During the residency, you'll build clinical knowledge and skills through active, hands-on learning in the state-of-the-art Simulation Center.
This direct-entry master of science in nursing is currently designed for non-nurses who live in Illinois, Indiana, Iowa, Kentucky, Minnesota, Missouri and Wisconsin. It is specifically tailored toward second-career professionals who want to enroll in a fast-paced, immersive program to enter the nursing profession with an MSN.
Comparison of the online MENP and ABSN programs
Both of our online nursing programs offer a fast path to a new and meaningful nursing career. If you're undecided about which program to choose, this comparison chart may help you select the path that's right for you. It is important to note that the MENP program awards a master's in nursing for non-nurses, and the Accelerated Bachelor of Science in Nursing (ABSN) program culminates in a bachelor's degree.
| | | |
| --- | --- | --- |
|   | MENP | ABSN |
| Ideal student | Non-nurses who want to enter nursing and advance to leadership roles to improve patient safety and quality outcomes | Non-nurses who want to enter nursing to follow their passion to care for others |
| GPA for admission | 3.2 | 2.8 |
| Program length | 71 credits/20 months | 60 credits/16 months |
| Clinical hours | 800+ | 600+ |
| Program cost | $60,000 | $50,000 |
| Exam(s) | NCLEX-RN, CNL | NCLEX-RN |
| Role After Graduation | RN, Clinical Nurse Leader | RN |

*The baccalaureate degree program in nursing and the master's degree program in nursing at Elmhurst University are accredited by the Commission on Collegiate Nursing Education, 655 K Street, NW, Suite 750, Washington, DC 20001, 202-887-6791
Accredited and Recognized
Online MENP Admission Requirements and Prerequisites
Admission requirements include:
Bachelor's degree in a non-nursing field from a regionally accredited U.S. college or university 
3.2 cumulative GPA 
Prerequisite courses 
No prior nursing experience required for this program
Your enrollment advisor will help you determine which prerequisites you need before you can start the online MENP program. You will need to have successfully completed the following prerequisite courses prior to beginning the MENP program:
Anatomy and Physiology I (4 credits) 
Anatomy and Physiology II (4 credits) 
General Chemistry with Lab (4 credits) 
Microbiology with Lab (4 credits)
Intro to Psychology or Sociology (3 credits)
If you haven't earned credits for these courses prior to your start date, your enrollment advisor will help you with next steps.
Online MENP Curriculum Sample
NRS 502 Health Care Systems: Organization, Policy and Finance
Examines the structure, function and forces that shape U.S. and global health care delivery systems. Explores current and emerging technologies to support safe practice environments that optimize patient safety, cost-effectiveness and health outcomes for individuals and populations. Identifies policy decision-making in relation to advanced nursing roles. This course provides essential content to exercise clinical leadership in interprofessional teams in health care organizations and to advocate for individuals, diverse populations and the discipline of nursing.
NRS 508 Foundations for Professional Nursing Practice
Examines knowledge, skills and attitudes essential to professional nursing practice with individuals, families and populations across the lifespan. Clinical reasoning skills for the professional nursing role are developed using the concepts of quality, safety, evidence-based practice and patient-centered care within the health-illness continuum. Ethical principles and social determinants of health are introduced as a framework for professional nursing practice. Clinical practicum/lab provides opportunity for application of these concepts as a provider of care in a variety of health care systems.
NRS 513 Family Health Nursing
Examines patient and family-centered nursing care for select conditions and health alterations specific to reproductive-age women, newborns, children and families across the health-illness continuum. Students develop the professional roles of provider and designer/manager/coordinator of nursing care using an evidence-based approach. Clinical practicum builds on previous knowledge, skills and attitudes and provides opportunities for the application and synthesis of course concepts in a variety of health care systems.
NRS 527 Epidemiology and Biostatistics
This course is an introduction to epidemiological and statistical knowledge and skills that are fundamental to an advanced nursing role. Concepts essential for evidence-based practice, clinical prevention and population health are covered.
NRS 532 Technology in Health Care Education and Practice
Builds on the theories and principles of teaching/learning for an advanced nursing role that have been developed in the foundational courses. As an advanced competence course, emphasis is on knowledge and skills for teaching, learning and communication in technology-enabled environments. Focus includes management of relevant data and use of information to support professional nurses and to care for patients in multiple settings. Ethical and legal issues related to information technology are explored from the perspective of an advanced nursing role.
Priority Application Deadline:
October 31, 2021
Next Start Date:
January 31, 2022
Hear What Our Students Have to Say
Student nurse Julian Armstrong talks about why he chose Elmhurst University's Master's Entry in Nursing Practice (MENP) program.
Watch the video to learn more about the program, faculty support, the state-of-the-art Simulation Lab and more.