The Steps to Become a Nurse Practitioner
Are you experiencing burn-out in your job and looking for a more rewarding career? Does the idea of helping others and being a leader intrigue you? Do you have a bachelor's degree in a field other than nursing but aspire to work in health care? If you answered yes to any (or all) of these questions, you should consider becoming a nurse practitioner (NP). 
Nurse practitioners are vital members of the health care system and work in a variety of settings with diverse populations. Choosing this career path provides endless opportunities for growth and leadership as well as an attractive salary. Read on to learn about the benefits of working as a nurse practitioner, the positive job outlook and how to become a nurse practitioner without prior nursing experience. 
What Is a Nurse Practitioner? 
Nurse practitioners have obtained advanced graduate degrees and extensive training to provide a full range of health care services within myriad specialties and settings. The NP role builds upon the knowledge of registered nursing and offers more autonomy in caring for patients and populations. Though the scope of practice of nurse practitioners varies by state, they are trained  to order, perform and interpret diagnostic tests, diagnose and treat both chronic and acute health conditions, and prescribe medications. They play a vital role in the provision of health care, with over 1 billion visits to nurse practitioners each year in the United States. 
Nurse practitioners are unique in that they focus their practice on the overall health and well-being of the whole person instead of just focusing on the treatment of illness. Often, one of the primary roles of a nurse practitioner is to provide medical care that focuses on health promotion and disease prevention before the patient is even sick. 
What Are the Benefits of Working as a Nurse Practitioner?
Rewarding Career
Nurse practitioners have the opportunity to make a lasting impact on their patients' lives. Because a lot of their focus is on disease prevention and health promotion, they often play a big role in keeping patients healthy and preventing the need for medications or hospital admissions. Helping patients achieve optimal health can make being a nurse practitioner a gratifying career. 
In addition, nurse practitioners can decide what kind of environment they want to practice in, which improves job satisfaction. Nurse practitioners are trained in different specialty areas including women's health, gerontology, or primary care, among others. They can decide which specific patient population they want to work with and pursue educational training specific to that area.  
Autonomy
Though many states require physician oversight or collaboration as part of their scope of practice, nurse practitioners still possess a lot of autonomy in their role. They see patients on an individual basis, and they can assess and diagnose as well as prescribe medications. Nurse practitioners regularly practice clinical judgment and critical thinking to determine the best care plan for their patients. Furthermore, they can provide education and counseling to patients to promote overall health and well-being. 
Leadership Roles
With advanced training and a vital role in caring for patients, nurse practitioners are in a prime position to be leaders in health care. Within their role as nurse practitioners, they already possess many qualities that are essential for leadership positions, including excellent communication skills, critical thinking and the ability to adapt quickly to change. 
Many nursing programs also offer a fast-track option to becoming a nurse leader. This option is the Clinical Nurse Leader (CNL) designation, which trains nurses in areas that are important for leadership positions, such as care coordination, interprofessional communication, patient outcomes and quality improvement. Though this training is completed separately from the education required to become a nurse practitioner, NPs are excellent candidates for this extra certification and make great leaders.
 
Variety 
Nurse practitioners work in a variety of settings and see patients from all different stages of life. Practice settings will vary depending on scope of practice and specific patient population, but nurse practitioners may work in settings such as:
Hospitals
Long-term care facilities 
Private clinics
Surgery centers
Correctional facilities 
Schools 
Public health departments 
Hospice 
Substance abuse centers
Psychiatric facilities 
Nurse practitioners can choose to specialize and work with a specific population, such as pediatrics or women's health, or work as family nurse practitioners (FNP) and see a wide variety of patient ages and populations. By obtaining additional education, they also have the ability to change practice settings and populations, which allows for even more practice variety. 
How Much Money Can I Make as a Nurse Practitioner?
In addition to having a rewarding career, another major benefit of becoming a nurse practitioner is the impressive salary. The average salary for a nurse practitioner in the United States is $120,680. This amount can vary depending on factors such as location, education, certifications and years of experience, but salaries for nurse practitioners are most often in the six figures. 
Nurse practitioners also typically receive generous benefits packages, including health insurance, paid time off (PTO) and finances for professional development. These benefits will vary depending on the specific employer. Depending on the practice setting, NPs may be required to take calls during evenings and/or weekends, but this requirement can usually be negotiated during the hiring process. With many nurse practitioner positions available, they can negotiate a good salary and benefits package as part of the hiring process, making this an attractive career option.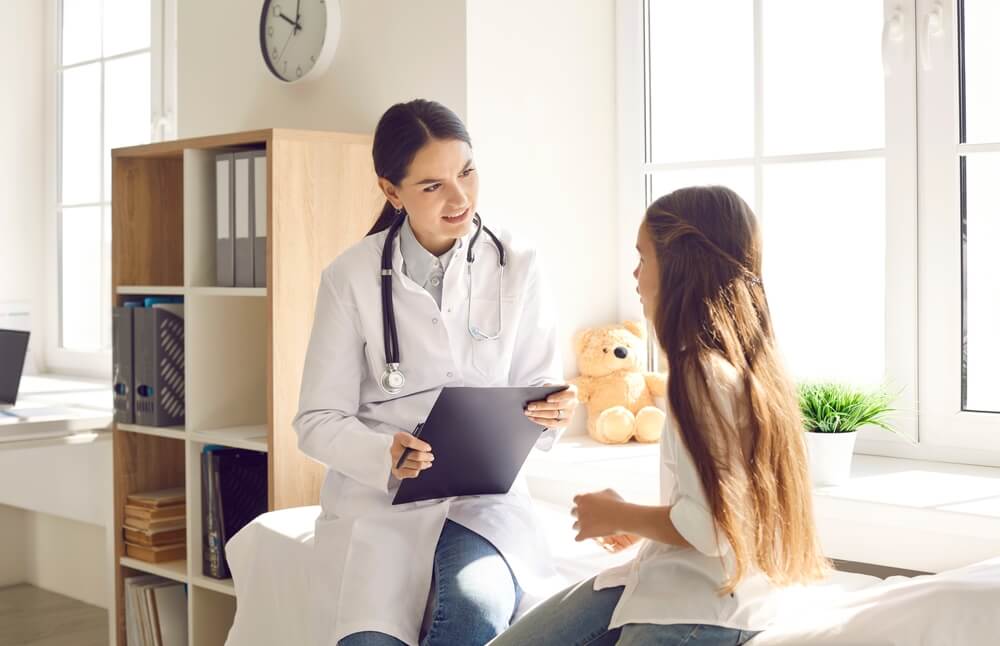 Is Now a Good Time to Become a Nurse Practitioner? 
Now, more than ever, there is a need for health care professionals. The aging population, retiring workforce and the increased incidence of chronic illness contribute to the need for more nurses and other health care professionals. Of all the nursing occupations, nurse practitioners have the fastest projected rate of employment growth at 52% over the next ten years and over 114,900 projected job openings each year. 
Moreover, the scope of practice of nurse practitioners is expanding in several states, with more expansion expected in other states soon. With the growth in nursing autonomy and the positive employment projections and job outlook, now is the perfect time to start your journey to becoming a nurse practitioner. 
Steps to Becoming a Nurse Practitioner
The steps to becoming a nurse practitioner include:
Becoming a registered nurse with minimum BSN level education or MSN (from a direct-entry MSN)
Taking the NCLEX-RN to obtain a nursing license
Obtaining graduate level education as a nurse practitioner either with an MSN, DNP, or post-graduate certificate program 
Become a Nurse
Before becoming a nurse practitioner, a nursing degree must be earned. This can be achieved by earning a BSN, at minimum. For individuals with bachelor's degrees in fields other than nursing, the best way to achieve this step is through a Direct Entry MSN, also commonly called a  Master's Entry in Nursing Practice (MENP) program or an accelerated BSN program. Both of these options allow the nursing degree to be earned quickly, even without prior nursing licensure and experience. 
Pass the NCLEX
Upon earning a BSN or an MSN from a MENP program, the next step is to take (and pass) the National Council Licensure Examination for Registered Nurses (NCLEX). After successfully passing this national board exam, you will earn a registered nurse (RN) license and can begin your career working as a nurse. 
Obtain an MSN (or DNP) Degree
All nurse practitioners must hold, at minimum, a master's level degree. Specifically, it must be a Master of Science in Nursing (MSN) degree or a Doctor of Nursing Practice (DNP) with a specialization in an advanced practice area of foci. There are many NP programs across the country and a variety of specializations to choose from including neonatal, primary care, and acute care, among several others. 
Gain Nursing Experience
After receiving an RN license, you can begin working as a nurse and gaining experience. A significant benefit to nursing is that you can work in many different specialties and practice settings, so you can use this time to figure out what area of nursing you enjoy the most. This experience can help determine which area of health care you might like to practice as a nurse practitioner in the future. Nurses can change practice settings and patient populations easily, so this helps with deciding which area of nursing you might want to pursue. 
Earn a Post-Graduate Certificate 
Once you have determined which area of nursing you might like to practice as a nurse practitioner, you will need to obtain a post-graduate certification or degree from a nurse practitioner program. There are many options, including, but not limited to, family nurse practitioner (FNP), women's health nurse practitioner (WHNP) and psychiatric mental health (PMH). These certificate programs can usually be completed quickly online in combination with clinical rotations at local sites. Often, employers will offer some kind of tuition reimbursement for these programs in exchange for years of service once you receive your certificate. 
Pass the APRN Certification Exam
After you have earned the post-graduate certificate, you are eligible to take the certification exam for the specialty nurse practitioner area chosen. Upon achieving a passing score, you will be eligible to apply for licensure as an APRN in the state and once obtained you can practice as a nurse practitioner! 
If you are looking for a reputable nursing program from which to earn your MSN, Elmhurst University offers a MENP program for individuals with bachelor's degrees in fields other than nursing. This program provides a solid first step to becoming a nurse practitioner, allowing you to earn your MSN and quickly gain nursing experience. For more information about this program and details about how to register, click here.