How can an MENP degree prepare you for leadership roles in nursing?
If you already earned a bachelor's degree and are thinking about making a career change to nursing, you might be looking for a way to learn all you need to know about patient care while acquiring leadership skills in nursing at the same time. One way to accomplish this is through an accelerated Master's Entry in Nursing Practice (MENP) program.
An online MENP program offers a fast path for non-nurses to become a registered nurse. It provides intensive preparation in a full-time program that offers clinical skills, essential academic curriculum and leadership skills in nursing. In just under two years, you will have earned a Master in the Science of Nursing (MSN) degree and will be prepared to take the NCLEX-RN exam. Upon licensure, you can start working as a registered nurse on the path to earning one of many leadership roles in nursing.
This article will provide you with an overview of how an MENP program could be the best choice for you to begin your nursing career.
Choosing Nursing as a New Career
People come to nursing along several paths. Some have friends or family members who are nurses. Others have seen the great work nurses do in hospitals or other care settings. Yet another group chooses nursing after pursuing work in different fields—some that are health care-related and others outside of the health care field. 
A study reported in the Online Journal of Issues in Nursing showed that people who made the switch to a career in nursing fell into three broad categories:
People who wanted to share their skills and knowledge from both their nursing education and their earlier career
People who were seeking more satisfying work on a daily basis
People who had a desire to help others that was not fulfilled by their current career 
You may find that your motivations align with one or more of these reasons when considering a change to nursing. 
Nurses Are Always in Demand
Registered nurses continue to be in high demand in the nation's workforce. Nationally, the rate of job growth for registered nurses is projected by the Bureau of Labor Statistics (BLS) to be 7% for the years 2019–2029. Part of the growing need for incoming RNs traces to the increasing rates of retirement among nurses. The American Association of Colleges of Nursing (AACN) reports that 1 million nurses will retire by 2030. The BLS predicts that each year 175,900 new nursing positions will be available due to vacancies created by retiring nurses. 
As is common with in-demand professions, nursing is a career with solid earning potential. The national mean annual salary for RNs is $80,010. Payscale.com lists an average salary for master's-educated clinical nurse managers at $93,000. 
Since the mid-1960s, there has been a push in various state legislatures to encourage—or require—at least a Bachelor of Science in Nursing degree (BSN) for licensure as an RN. While your state may not yet require a BSN for RN licensure, many employers strongly prefer nurses with a BSN degree or higher. Studies of nurses with bachelor's or master's-level of education have demonstrated a link to better patient outcomes. 
Better still, according to the AACN, employers value graduates of accelerated programs, which are geared toward people moving into nursing as a second career, leveraging the skills from previous jobs that can transfer to nursing.
AACN survey data indicate that despite the pandemic, enrollment for entry-level master's programs in nursing increased by 4.1% during the fall of 2020, so plenty of people are looking for better opportunities in nursing.
What You Can Learn from an MENP Program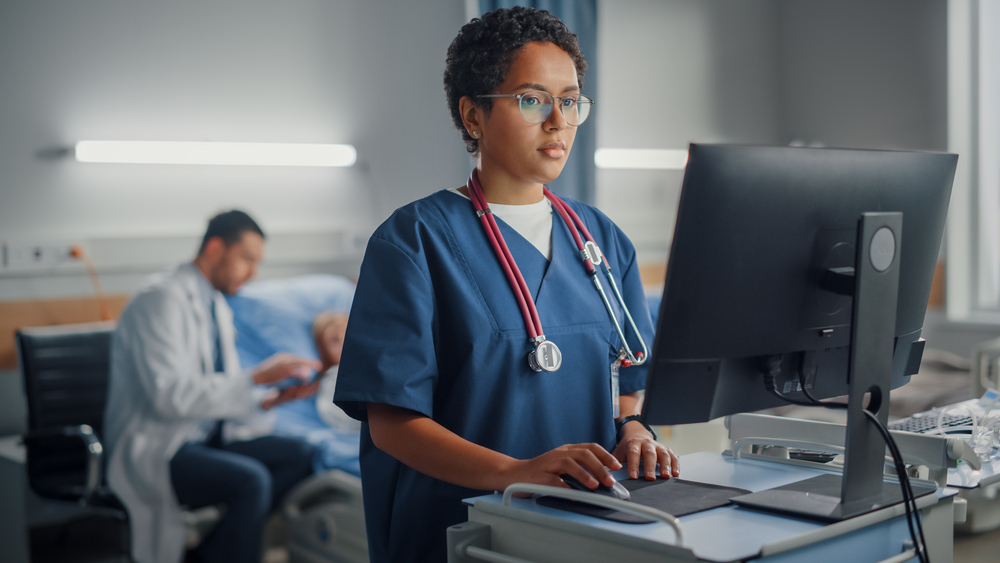 If you already have a degree in another field, you can select an accelerated program that will allow you to earn an MSN in 20 months. An MENP program prepares you for an entry-level RN position; however, having the MSN and Clinical Nurse Leader education will allow you to quickly advance into a leadership role when opportunities become available in your care setting. 
An MENP program should offer these attributes: 
A program of coursework and clinical rotations, where you will provide patient care in a hospital or another clinical setting, that will prepare you to enter the field as a registered nurse. Courses will range from anatomy and physiology to pharmacology and mental health. You will also learn the basis for evidence-based medicine and how to support patients and families within communities of care. 
Clinical rotations will give you an opportunity for hands-on learning while under the supervision of a nurse preceptor. 
Additional education focuses on the concepts that will prepare you to take on leadership roles in nursing. A comprehensive program at the graduate level will include education on collaboration, care coordination, policy implementation, management and more, which will give you important grounding for leading teams and advancing in the profession.
Depending on the roles available in a given health care setting, nurses with MSN degrees may be selected as clinical nurse leaders. 
The Clinical Nurse Leader: More Skills, More Responsibility
The Clinical Nurse Leader (CNL) is a relatively new designation that was developed out of a need for enhanced oversight of patient care and to improve patient outcomes. The American Association of Colleges of Nursing and other health care leaders collaborated to develop the role, establish role requirements and institute a national certification exam for the credential.
The primary responsibilities of the CNL include:
Care coordination
Outcomes measurement
Transitions of care
Interprofessional communication & team leadership
Risk assessment
Implementation of best practices based on evidence
Quality improvement
The AACN's document that helped define the role also included a list of some of the key activities of the CNL: 
Serve as the health professional to whom other care providers go for day-to-day information or issues related to the care of the specified patient cohort
Perform a comprehensive assessment of the client and family/caregiver upon initial contact
Be responsible for the ongoing assessment and modification, if necessary, of the plan of care 
Be responsible and accountable for care delivered and the outcomes of care for the specified cohort of clients 
Be responsible for patient education, including individuals, families and other caregivers
Prepare for the NCLEX-RN and Clinical Nurse Leader Certification Exams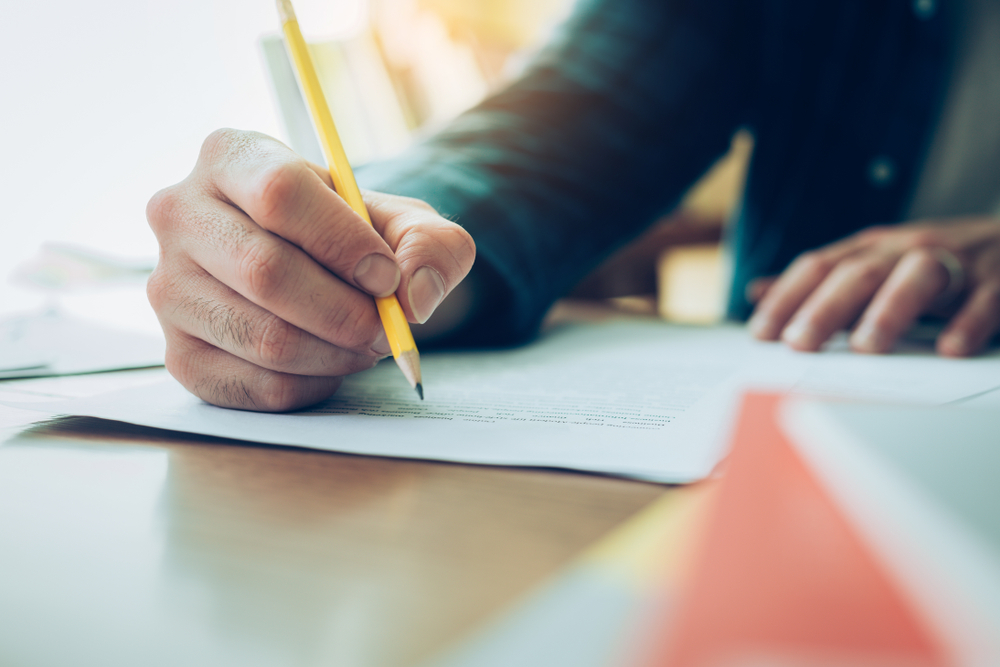 To be licensed to practice as a registered nurse, candidates must pass the NCLEX-RN examination. This exam is given to all prospective RNs in the U.S. as a way to assess competency in several critical content areas, including safe and effective care, care management, health promotion and more.
A good MENP program—one that is dedicated to student success—incorporates NCLEX-RN test preparation into the program. This will allow students to become familiar with the scope and content of the exam and increase passing rates among program graduates.
For those who want the additional credential of Clinical Nurse Leader, the AACN requires that those wishing to take the exam for the Clinical Nurse Leader Certification must be graduates of a master's program or in the last term of an accredited CNL program.
Find the Right MENP Program
An accredited distance MENP program, such as the one offered by Elmhurst University, welcomes students who have started on a different career path but now want to prepare themselves to become registered nurses.
Elmhurst University's distance MENP is a rigorous, full-time program requiring a commitment of roughly 10 to 12 hours per day. Coursework, clinical rotations and a two-week residency will prepare students with a thorough grounding in clinical care, plus incisive training in nurse leadership, all with the goal of improved patient outcomes.
In return, students will become fully immersed in the following program themes:
Clinical Nurse Leadership — Gain skills and knowledge that will allow you evaluate concepts, theories and principles from a systems perspective
Evidence-Based Nursing Practice — Build a scientific foundation for practice in an advanced nursing role to understand, identify and manage the disease process across a patient's lifespan 
Quality Improvement and Research Methods — Analyze policies, finances and systems within organizations to support professional nurses and patient populations, locally and regionally
Advocacy, Ethics and Accountability — Incorporate ethical principles and adhere to professional values in the execution of nursing practice with diverse populations and community systems
The faculty and administration are dedicated to student success and have structured the MENP program to help students achieve their goals. Even though courses are given exclusively online, there are opportunities for interaction with instructors and fellow students. The program includes NCLEX-RN test prep, as well as support and assistance for securing clinical rotations near the student's home base. 
Elmhurst's distance MENP program is accredited by the Commission on Collegiate Nursing Education (CCNE).
About Elmhurst University
Ranked by U.S. News & World Report as a leading Midwest University and recognized by publications such as Forbes Magazine, Elmhurst University was founded in 1871 and is aligned with the United Church of Christ, which has a rich history of supporting civil rights and equality. Elmhurst students benefit from attending a school that values personal growth, diversity, human rights and social justice.
As such, Elmhurst University's Department of Nursing and Health Sciences is dedicated to increasing diversity in nursing, a profession that is still largely white and female. No matter your background, age, race, gender or religious affiliation, there's a place for you at Elmhurst.
Learn more about Elmhurst University's Distance MENP program.