5 Jobs You Can Get with a Master's in Nursing
Nurses worldwide enter the profession because they want to help others. The nursing field encompasses a wide array of specializations and job titles that offer growth opportunities, giving you the chance to build a nursing career with jobs that match your interests, skills and professional goals.
A Master of Science in Nursing (MSN) degree takes nursing careers to the next level by combining advanced lessons and clinical experiences. With that in mind, you might be wondering: "What can you do with a master's in nursing?" Let's take a look at five MSN jobs that need influxes of new talent for the foreseeable future.
Nurse Practitioner
Registered nurses with advanced practice in nursing master's degrees can amplify their impacts on patient care as nurse practitioners. This job significantly overlaps with the services offered by physicians, including diagnostics, prescriptions and health counseling, giving NPs more autonomy in their nursing practice. The American Association of Nurse Practitioners (AANP) found the most common areas of certification among practitioners are:
Family (69.7%)
Adult (10.8%)
Adult-Gerontology Primary Care (7%)
Psychiatric-Mental Health (4.7%)
Acute Care (4.1%)
The U.S. Bureau of Labor Statistics (BLS) lists a median salary of $111,680 for this position. Nurse practitioner jobs are expected to grow 52% by 2030 as health care providers seek better ways to serve patients. This projection may be an understatement as states approve regulations for expanded nurse practitioner roles. 
Nurse Anesthetist
Nurses in this advanced practice MSN job work in clinical settings where surgical procedures are performed. Nurse anesthetists conduct patient evaluations before and after surgery to improve recovery. Responsibilities during surgeries include monitoring vital signs and maintaining necessary anesthetic levels. 
The average anesthetist can expect to earn $183,580 per year based on BLS data. This MSN salary reflects the specialized education and skills needed for success in this career. Registered nurses interested in this field will find plenty of opportunities with 13% job growth expected through 2030.
Nurse Educator
Experienced nurses can prepare newcomers to the field in educational roles, with nurse educators working in teaching hospitals, universities or technical schools. This MSN job includes demonstrations of clinical skills and mentoring nurses as they put classroom lessons into action.
Nurse educators earned an average salary of $75,470 in 2020 according to BLS research. The top 10% of earners in this profession earned $133,420 per year and hospital-based educators received $119,050 on average. Growing demand for registered nurses and specialists will provide roles for practitioners interested in teaching roles.
Nurse Midwife
The centuries-old role of the midwife is carried on in modern medical settings by highly-trained specialists. Nurse midwives provide care and advice to women before, during and after their pregnancies. Practitioners in this MSN job also offer preventive services to women, including physical exams and contraceptive education. 
BLS listed a median nursing salary of $111,130 per year for midwives. Nurses looking for an in-demand MSN job are heartened by a projected 11% growth in jobs through 2030. The constant need for expertise on reproductive health will drive growth for the foreseeable future.
Telehealth Nurse Practitioner
The COVID-19 pandemic accelerated the need for virtual exams and diagnostics by nurses. Health care providers have trained nurse practitioners to provide phone and video services at comparable levels to in-person appointments. This relatively new MSN job offers tech-savvy practitioners opportunities to help patients regardless of mobility issues or geographical barriers.
The American Health Association (AHA) touts increased access, decreased hospitalizations and improved outcomes as reasons to expand telehealth services. Expanded services caused by this advocacy are predicted to lead to increases in the 2021 median salary of $103,220 per year. Top earners in this emerging MSN job earned an average of $135,500, showing a high ceiling for future practitioners.
A Promising Future for MSN Jobs
The in-demand jobs described above are only a small segment of job opportunities available to nurses with the right education and training. The BLS projects a 9% growth in registered nursing positions across the United States from 2020 to 2030. It's worthwhile to consider why nursing positions are expected to grow and how a master's degree in nursing can boost your job prospects.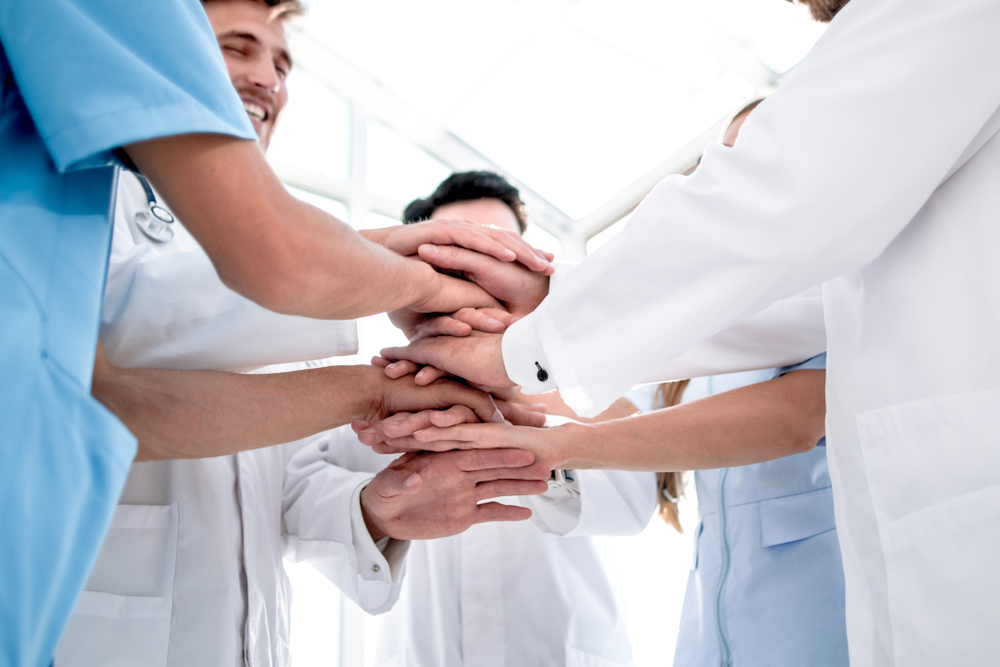 Changing of the Guard in a Revered Profession
A wave of retirements by experienced nurses in the Baby Boomer generation leaves vacancies for newcomers. AMN Healthcare found 86% of nurses in this age group planned to retire by 2024. Health Affairs projected one million nurses will leave the workforce by 2030 primarily because of retirements.
High demand for nurses will lead to large numbers of applicants because nursing remains a popular and fulfilling job. U.S. News & World Report placed registered nurse in the top 40 in its 100 Best Jobs list and nurse practitioner in its top three jobs, with eighty-one percent of nurses telling AMN Healthcare that they were satisfied with their career choices.
Unlocking Job Opportunities with a Graduate Degree
Newcomers to the nursing profession prepare for rising educational expectations by completing master's degrees. Nurses with master's degrees were few and far between before 1980 as vocational education was more common. The National Center for Health Workforce Analysis found graduate-trained nurses represented 17.5% of all registered nurses in 2016.
Graduate degrees plus on-the-job experience are required for nursing leadership positions in most locations. Earning an MSN also builds the knowledge necessary to fill in gaps left by staff retirements. This knowledge improves patient care while creating opportunities for promotions to leadership positions.
Preparing for MSN Jobs at Elmhurst University
Elmhurst University helps professionals in other fields transition to nursing careers with its Master's Entry in Nursing Practice (MENP) program. This full-time nursing program builds off of your existing bachelor's degree education in a non-nursing discipline and uses classroom lessons and practical experiences to prepare students for Clinical Nurse Leader (CNL) certification. Graduates will earn their MSN degree and then be able to bridge to advanced practice specialties through the successful completion of a post-graduate certification program. The MENP program is the first step toward the MSN jobs listed here and more.
Moving from your current career to the nursing field is easier with Elmhurst's direct-entry MSN program. Experienced faculty impart lessons to future nursing leaders in the following topics:
Advanced Pathophysiology
Epidemiology and Biostatistics
Mental Health Nursing
Leadership in Systems and Organizations
MENP nursing students build connections within the Chicagoland health care community during their time at the University. This network is made all the more powerful thanks to Elmhurst's strong regional reputation. U.S. News & World Report placed the University among the best schools in the Midwest in the following categories:
No. 17 in Best Value Schools
No. 17 in Regional Universities Midwest
No. 22 in Best Colleges for Veterans
Learn more today about how Elmhurst's MENP program can elevate your nursing career.