How the COVID-19 Pandemic Changed the Role of Nurses 
The COVID-19 pandemic has taught the world a harsh lesson about the fragility of the many systems we rely on each day and their interconnectedness. Health is the system most significantly impacted, and the COVID nurse roles and responsibilities within that system emerged as a lynchpin. Many people recognized for the first time why nurses and other health professionals are important not just to patient experience, but also to community health. The role of nurses and their experience shepherding patients through a pandemic will continue to be critical in rebuilding community health and preparing for the next health crisis—if and when one should arise.
"Nurses are leading in ways that are really quite similar to their usual work, but during a crisis, visibility and awareness of that work is higher," Patricia Davidson, dean and professor at the Johns Hopkins School of Nursing in Baltimore, said in a recent interview. "The pandemic is heightening the need for team-based care, infection control, person-centered care and other skills that really speak to the strengths of nurses." 
Here are five reasons why nurses are important in today's health care environment.
The Role of Nurses in Resource Management
The responsible management of health care resources—from people to technology to medicine and materials—has always been critical to the timely and effective delivery of high-quality health care. As the pandemic stretches health care facilities thin and shuts down critical industries that supply health care providers with necessary equipment, it has become apparent that resources as simple as gloves, gowns and masks—commonly referred to as personal protective equipment (PPE)—could make or break a health system's ability to treat patients and preserve employee safety.
Even now that many manufacturing operations have come back online and supply chains are rebounding, the management of resources and preparation for future crises remains an important role of nurses. Nursing during a pandemic has given today's nurses the once-in-a-generation experience of managing resources under the conditions of scarcity, and we celebrate them for the creativity and innovation they showed through the pandemic that will provide evidence-based strategies for the future.
According to research published in the Annals of Global Health, nurses play a crucial role in PPE management by minimizing the need for PPE. They do this by educating staff, coordinating PPE supply chains and leading efforts to reduce PPE use. "After the current crisis abates," the researchers write, "nurses and other health professionals will need to work with government, health services and regulatory bodies to ensure that future stores of PPE are retained and fit for purpose and that PPE use is enveloped into the regularly evaluated core competencies of all health care workers."
The Role of Nurses in Awareness and Public Education Campaigns
Nurses develop some of the strongest bonds with patients when compared with other health care providers in the continuum of care. The connections they forge make patients more receptive to their messaging—whether it be about medication compliance, self-care, health and wellness education, medical condition treatment compliance, preventive health or vaccination. 
The role of nurses in building trust and educating people about the facts of the coronavirus and its variants cannot be overstated. Even as our grasp on controlling the pandemic has become firmer with vaccines and mitigation efforts, misinformation, politicization of information and skepticism remain as barriers to complete eradication of the virus. Because they are consistently ranked as the most trustworthy professionals, nurses are uniquely positioned to be effective educators who can dispel myths and help people weed through false or misleading information. 
In the American Journal of Tropical Medicine and Hygiene, researchers write, "Nurses hold a vital function, as one of the most distinguished health service teams, in delivering public awareness regarding disease prevention and in decreasing the dissemination of myths regarding the epidemic. This involves countering myths, guiding people to available health services and supporting evidence-based patient management and infection reduction initiatives." This was evident in late 2021 when the delta and omicron variants were wreaking havoc throughout the United States. Nurses went to various platforms including local and national news stations and social media to speak against the myths and educate the population on evidence-based health prevention and promotion. 
This cultural and logistical shift in the delivery of care will undoubtedly require education, compassion and experience, three qualities that are also unique to nurses and position them to lead the transition.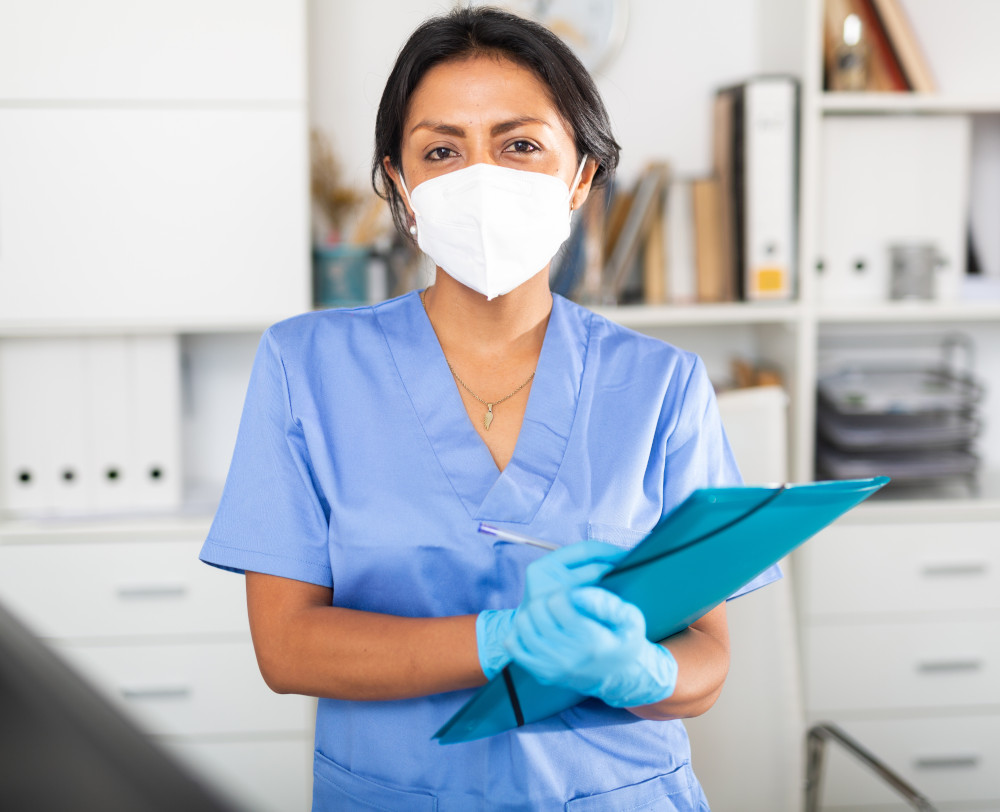 The Role of Nurses in Government and Public Health Policymaking
The pandemic is revealing the many ways that various social determinants, such as education, financial stability, environment and access to health care influenced who was affected most by COVID-19. Many of these determinants can be affected by public policy, and attempts have been made in the past to address them with varying degrees of success. Nursing during the pandemic has exposed nurses to a real-world data set from which they can identify trends and propose solutions.
Nurses are also well-versed in the realm of policymaking, and have a history of advocating for their patients and themselves in the halls of Congress. Many nursing associations at state, local and national levels participate in letter-writing campaigns, awareness-raising and Congressional lobbying to inform legislators about the evolution of nursing practice and opportunities for improvement. 
The role of nurses is well established in government, nonprofit and research institutions where they use their expertise to conduct research to solve real-world problems and provide a practitioner's point of view on public health agendas.
"Nurses are predominantly depicted providing direct patient care," write the authors of "Nurse Expertise: A Critical Resource in the COVID-19 Pandemic Response," but they "are also well represented at every level of pandemic response from advising governments to leading research, coordinating public health teams and strategizing humanitarian responses to COVID-19. [...] Nurses with qualifications in infectious diseases, disaster management, public health and epidemiology are ideally placed to provide expert advice at governmental levels."
Now that awareness has been raised about the many factors that can affect a person's susceptibility to outbreaks like the coronavirus and policymakers look to craft programs that can improve social determinants of health, nurses will be invaluable voices in the conversation about how our public health policy can evolve and improve.
The Role of Nurses in Population-based Medicine
The role of nurses in reimagining nursing practice will also be critical in the aftermath of the pandemic.
In their research, the authors of "Nurse Expertise" also found that "nurses worldwide have had to change their model of care to a population-based model with the rapid onset of this pandemic. [...] Nurses play key roles in many decentralized community health programs and population-level services. Health systems with a strong community focus that value preventive interventions and integrate community engagement and empowerment may have an advantage in pandemic response compared to the more traditional biomedical, hospital-centric systems. In community-centered settings, the acutely and chronically unwell do not need to congregate together over extended periods to receive health care in a single setting."
This cultural and logistical shift in the delivery of care will undoubtedly require education, compassion and experience, three qualities that are also unique to nurses and position them to lead the transition.
The Role of Nurses in Training the Next Generation
Even before the pandemic, the need for nurses was projected to rise and outpace the output of nursing schools in the coming decade. Part of that imbalance is related to the number of current nurses who will be retiring soon—one of the trends in nursing for 2022 that will further increase demand for nurses throughout the United States.
A report from the American Nurses Association predicts more than 500,000 seasoned RNs anticipate retiring by 2022. The U.S. Bureau of Labor Statistics projects the need for 1.1 million new RNs for expansion and replacement of retirees, and to address the current nursing shortage. 
In the current pandemic, nursing shortages are exacerbated by shifting infection surges that take down some working nurses and overwhelm others who are fortunate enough to remain healthy. In response nurses from across the country volunteer to join the ranks in COVID hotspots, and others have come out of retirement to offer their skills. Many of these nurses who parachuted into the crisis are doing so with a willingness to learn but without the most up-to-date knowledge on the methods specific to critical care.
This is confirmed by the "Nurse Expertise" authors, who write, "Experienced critical care nurses familiar with current practice and technology will supervise large numbers of returning and new nurses in ICUs, many of whom will be anxious about the extra responsibility and implementing unfamiliar practices, such as managing ventilated patients in the prone position, who are also highly infectious. Nurse practitioners and nurses in other advanced-care roles are likely to play a central role in training and mentoring. This new model of nursing care delivery calls for rapid critical care teaching and learning to prepare the new nursing workforce in a swift but robust manner to minimize risk, optimize patient safety and reduce the burden of supervision."
After the pandemic wanes, there will still be patients dealing with long term effects from the COVID-19 virus who will need skilled nurses to help them recover and learn to manage their health. Nurses who worked through the pandemic will have the invaluable firsthand experience of treating the symptoms, complications and related illnesses of COVID-19 to help new and less-experienced nurses care for this population as their long-term outcomes continue to evolve and be studied.
Interested in Becoming a Nurse?
The importance of nurses has never been greater, and neither has the need. If you feel called to become a nurse, or even if you're just curious, check out Elmhurst University's distance Accelerated Bachelor of Science in Nursing (ABSN). In just 16 months, you can be on the fast track to a rewarding career among the ranks of health care heroes.
Elmhurst University also offers an accelerated Master's Entry in Nursing Practice (MENP) program, for students who already have a bachelor degree in another field but want to pursue a career in nursing. In 20 months you can achieve your Master of Science in Nursing (MSN) degree, while preparing to sit for the registered nurse licensure exam (NCLEX-RN) and clinical nurse leader (CNL) certification.
Learn whether the Accelerated BSN or MSN program is right for you.