Every Year Is the Year of the Nurse
The value of the work that nurses do is unmeasurable. Nurses care for us through infancy, childhood, adulthood and into our senior years, guiding our health journey and supporting us in a way that no other profession can. Because of their hard work and dedication, nurses deserve heartfelt recognition. 
There are days, weeks and months set aside to honor nurses, and 2020 and 2021 were each declared the Year of the Nurse. But we believe that every year is the Year of the Nurse.
Nurses are the backbone of health care in the United States and internationally
With more than 3 million registered nurses and over 600,000 licensed practical or vocational nurses in the United States, nurses make up the largest group of health care professionals in the country. They are part of the community of nurses that the World Health Organization (WHO) numbers at 27 million nurses and midwives worldwide.
As the WHO points out, nurses are pivotal to the delivery of primary care, and may be the only health care professionals available to many communities. Even in the United States—which ranks No. 24 in the world for number of physicians (2.64) per 1,000 people—nurses frequently are the first health care providers that patients encounter when they need care. 
For everything from a well-baby visit to helping a diabetic student at school to hospital care for an unexpected surgery, nurses are there to deliver critical services and offer patients their expertise and compassionate support.
Patient outcomes are linked to nurses' education 
If you are looking to change careers and have a passion for nursing, it helps to know how to set yourself up for success. More and more frequently, employers are looking for RNs with Bachelor of Science in Nursing (BSN) or Master of Science in Nursing (MSN) degrees. RNs with this educational background have secured wider and deeper academic and clinical experiences that prepare them to take on greater responsibilities in the workplace. Also, as stated by the American Association of Colleges of Nursing, coursework in "physical and social sciences, nursing research, public and community health, nursing management and the humanities" prepares nurse graduates to tackle political, economic and social determinants of health so they can properly address patients' needs.
In addition, research has shown that patients who received 80% or more of their care from bachelor's-prepared nurses had lower mortality rates, lower odds of readmission and shorter length of stay in hospitals compared with patients who had less than 80% of their care from nurses with BSNs. These patient outcomes are highly desirable.
Nurses have multiple career options
Depending on their level of education, nurses have many options for their career path. Many people think of registered nurses (RNs) as people who deliver care at a patient's bedside—and that is certainly what many of them do. But RNs may also find that certain aspects of the nursing role interest them more than others, so they may choose to specialize or advance their careers in a number of ways.
For example, registered nurses who work in hospitals or specialty clinics may decide to pursue additional certification in such specialties as cardiac care, emergency care, genetics, pediatrics, hematology or many other fields.
Other RNs may decide to follow a path that is not patient-facing, such as in the fields of informatics, infection control, legal nurse consultation or occupational health. No matter their chosen concentration, nurses continue to serve the health interests of their own patients or the public at large.
The pandemic showcased nurses' resolve and determination 
The COVID-19 pandemic caused an unprecedented disruption of public health in our modern age. Health care workers, including nurses, became frontline personnel in the battle to care for waves of critically ill and dying citizens, while putting themselves in danger of infection. 
Rachel Bresilla, a nurse from Beth Israel Deaconness Medical Center in Boston, remembers how she and others faced the crisis. "The unknown was frightening, but the urgency the pandemic placed on health care workers all over the world didn't allow us to sit in that fear or uncertainty for too long. Our patients needed us, their families were trusting us, and we were called to act, adapt, and help save as many of those precious lives we cared for as possible. I look back to that time with great pride."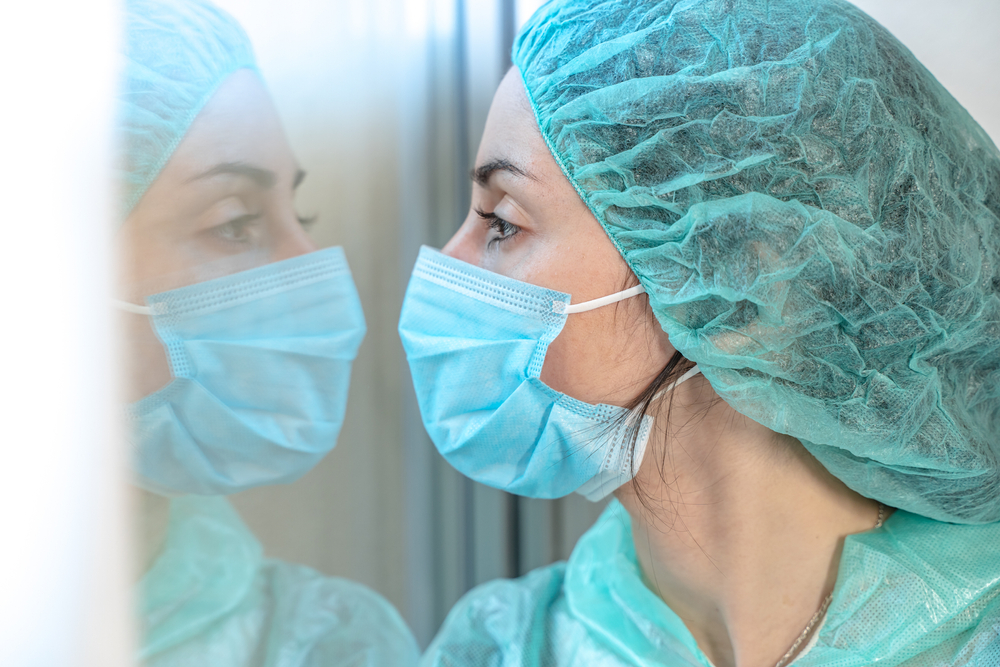 Nursing is among the most respected professions
Even before the pandemic, nurses have been held in high esteem by the American public. For the 20th year in a row, respondents to the 2021 Gallup Honesty and Ethics poll  placed nurses as the top-ranking profession for honesty and ethical conduct, ahead of medical doctors, grade-school teachers, pharmacists and military officers. After months of challenging work with COVID-19 patients and promoting healthy choices among those who were not infected, nurses deserve this kind of recognition from the public.
Nurses are leaders
Nurses have demonstrated their leadership in so many ways, including tackling systemic issues in healthcare that were laid bare by the pandemic. Nurse managers have always played key roles in assessing and assuring staff availability and delivery of material resources. They lead efforts to change policies on behalf of nurses themselves, as well as for the improvement of health care delivery in communities large and small. And nurses teach other nurses—as one-on-one, hands-on instructors or as academic educators in large institutions. 
With so many opportunities for caring with purpose and leading the way for healthier communities, nursing is a great profession to be part of.
Become an RN through an online program from Elmhurst University 
If you are thinking about entering nursing, you should look at an online nursing program at Elmhurst University. Our two online entry nursing programs are designed for distance learners, with nursing clinical experience in your local area. For those who already have a bachelor's degree in another field, there are two paths that can prepare you to enter a new career in nursing:
Learn more about our programs and get details on how to register.