The Importance of Prerequisites for an ABSN
Hospitals and clinics throughout the United States are searching for more registered nurses to keep up with patient needs. The U.S. Bureau of Labor Statistics (BLS) estimates 276,800 new nursing jobs will be created by 2030. This demand for new talent will be served by new graduates as well as professionals moving into nursing from other fields.
The first step in becoming a nurse is completing a bachelor of science in nursing (BSN). An accelerated BSN (ABSN) program is ideal for those changing careers after their first degree. However, many degree candidates wonder why they need to complete prerequisites for nursing school before beginning their first ABSN courses.
Let's take a closer look at this question, including what prerequisites you need and why accelerated nursing programs require this foundation before you can get started.
What Prerequisites Do I Need for Nursing School?
Universities establish prerequisite courses and conditions so that students are prepared for the rigors of degree programs. Nurses are tasked with improving the health of patients from birth to old age, and the breadth and depth of knowledge required for this fulfilling work start with undergraduate courses.
Professionals with degrees in scientific disciplines may already fulfill some of the nursing prerequisites. Aspiring nurses can fill in missing prerequisites prior to admission with non-degree courses at community or technical colleges.
ABSN programs assume students' familiarity with basic concepts because they have completed nursing school prereqs. Nursing students build on lessons learned in earlier courses to develop mastery in advanced topics. We'll use six typical prerequisite courses to show how foundational learning applies to the work done by nurses.
Anatomy and Physiology
This common prerequisite for nursing school explores the parts of the human body and how they function. Anatomy teaches the locations of organs, muscles and other parts from head to toe. Physiology focuses on the systems within the human body that connect these parts and enable human life.
Every course in an ABSN relates back to some element of anatomy and physiology. Nurses need extensive knowledge of these subjects in every patient interaction. Successful completion of this nursing school prereq sets students up for ABSN success.
Abnormal Psychology
Abnormal psychology courses examine the symptoms and causes of mental health issues. This nursing school prereq explores conditions discussed in the Diagnostic and Statistical Manual of Mental Disorders (DSM). Students learn how to identify behaviors and speech patterns related to conditions ranging from anxiety to schizophrenia.
Nurses conduct physical assessments of every patient no matter the reason for their visit. This data-gathering exercise includes questions about relationships and recent behavioral changes. A knowledge of abnormal psychology helps identify underlying mental issues during exams.
Chemistry
Nursing programs require chemistry courses because human functions are chemical reactions. Breathing and digestion are among the many reactions that take place within each person. An estimated 37,000,000,000,000,000,000,000 chemical reactions take place every second within the average person.
Chemistry is also useful when nurses discuss medications with their patients. Nurses use their understanding of the topic to explain how prescription drugs correct ailments. This course also requires precision in lab work that can carry over into administering medications.
Lifespan Psychology
This branch of psychology delves into how human behaviors and actions change throughout our lives. People evolve from birth to old age based on their genetics, learning environments and social interactions. Lifespan psychology looks at how these factors impact our physical and mental health.
Nurses treat patients of all ages in hospitals, medical practices and clinics. A baseline understanding of human development allows for the identification of physical or mental health issues. This prerequisite for nursing school also teaches future nurses how to encourage healthy patient behaviors.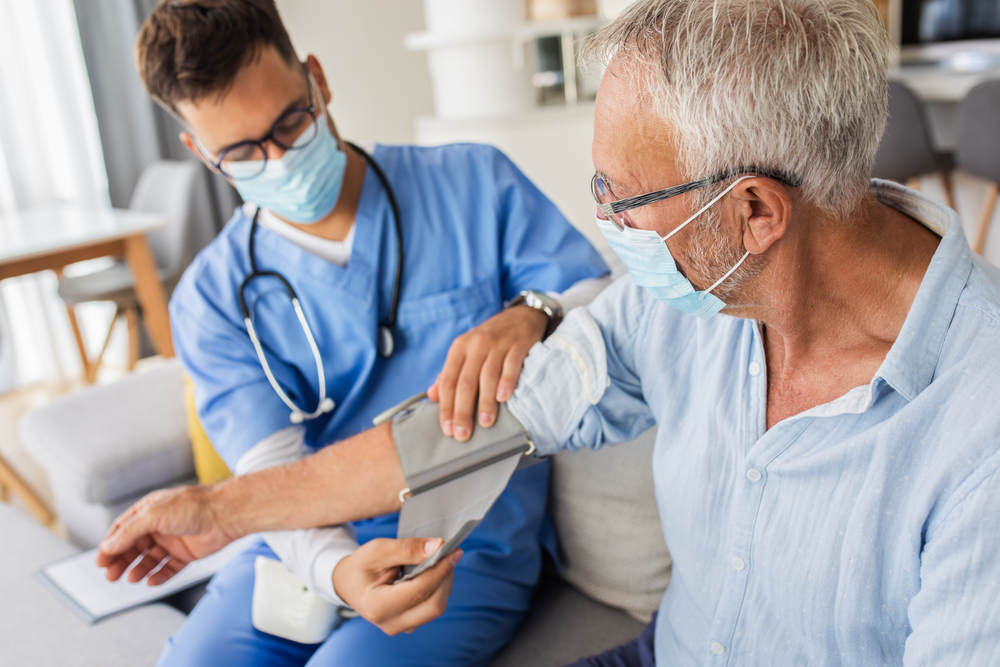 Microbiology
The field of microbiology differentiates the many microscopic organisms that interact with our bodies. Students distinguish beneficial bacteria that help with digestion from bacteria that cause illnesses like salmonella. Microbiology also teaches medical professionals about viruses, fungi and other microbes.
College courses in microbiology impart knowledge on various causes of common illnesses. Nurses can use lessons learned in this nursing school prereq to diagnose and treat potential ailments. The combination of microbiology and chemistry is also useful for nurses who specialize in pharmacology.
Statistics
Nurses are responsible for gathering patient data to monitor health and identify potential issues. They may also need to review medical studies and literature as part of their ongoing development. Statistics courses are nursing school prereqs because nurses need to be data literate to make evidence-based decisions on patient care.
Vital signs gathered during exams and procedures are analyzed to understand trends in patient health. Statistics come in handy when determining infection rates in a community or the causes of fall rates in a long-term care facility. Nurses who know how to compare statistics and understand the stories told by data are ready for modern clinical settings.
What Do Nursing Schools Look for in Applicants?
These courses aren't the only prerequisites for nursing school admissions. Elmhurst University's online ABSN program trains career-changing professionals to fill the ongoing demand for registered nurses. This focus means applicants must hold bachelor's degrees in any discipline with GPAs of at least 2.8.
Online ABSN students are prepared for the National Council Licensure Examination through coursework and clinical placements. Nursing school prereqs prepare students for courses covering the entire lifecycle. A dedicated team assists each student in finding a clinical placement close to home.
This innovative program can be completed in as little as 16 months of full-time study. Graduates carry the University's regional reputation with them into the workplace. U.S. News & World Report placed Elmhurst University among leading Midwest schools in the following categories:
No. 12 in Best Undergraduate Teaching
No. 17 in Best Value Schools
No. 22 in Best Colleges for Veterans
Learn more about prerequisites and the application process for Elmhurst University's Online ABSN