Accelerated BSN vs. MSN: Which Is Right for Me?
The extraordinary shortage of nurses will likely intensify through 2030, making now an ideal time to begin a new career in nursing.
Second-career registered nurses (RNs) have many nursing education l program options. Those who have a bachelor's degree in a non-nursing discipline can complete an Accelerated Bachelor of Science in Nursing (ABSN) or a Master's Entry in Nursing Practice (MENP) program to prepare to become a nurse. MENP programs are also known as an accelerated MSN or direct-entry MSN programs.
But how do the programs compare? Let's discuss the differences between the degrees and how they prepare aspiring nurses to transition into their new career.
In this blog, learn:
What Are Accelerated BSN vs. MSN Programs?
Accelerated BSN and direct-entry MSN programs provide expedited nursing education pathways for second-career nurses.
They're designed for individuals who have earned a bachelor's degree in a non-nursing discipline. You don't need prior nursing education or experience to apply to the ABSN or direct-entry MSN programs.
For ABSN programs, you will earn a Bachelor of Science in Nursing (BSN). For accelerated MSN programs, you are awarded a Master of Science in Nursing (MSN). Both programs prepare graduates to take the national nurse licensure exam (NCLEX-RN) and become a registered nurse.
MENP programs add additional graduate level content such as leadership, quality and safety. direct-entry MSN graduates can sit for the Clinical Nurse Leader (CNL) certification exam upon completion. A CNL certification and several years of nursing experience will prepare you to take on additional responsibilities and move up the clinical ladder in health care organizations.
What Are the Motivations of ABSN and MENP Students? 
Second-career nurses come from many educational backgrounds. They have one thing in common: the motivation to start a new career where they know they can make a difference.
Second-career nurses choose the profession for many reasons. A literature review published in the Online Journal of Issues in Nursing identified the most common reasons:
Higher Job Satisfaction: Professionals who switch to nursing desire more fulfillment from their careers.
A Passion for More Knowledge: People transition to nursing to care for people in a new capacity and aim to help their communities.
Inspiration from Nurses: Second-career nurses experience the rewards and impact of nursing through an illness or the perspectives of nurses they know.
Responsibility to Help Others: Second-career nurses are motivated to act on a sense of social responsibility by promoting public health, especially among vulnerable populations.
The difference between ABSN and direct-entry MSN students are their short-term career goals.
ABSN students want to make a difference through direct patient care and take the fastest pathway to the nursing profession.
MSN students want to pursue nursing and progress to leadership or advanced nursing roles. They begin their nursing careers with a master's degree and CNL competencies for improving patient outcomes through strategic decision-making. Many times, graduates of MENP programs decide to pursue additional academic coursework. This includes earning a post-master's/post-graduate certificate or doctoral degree (eg, DNP, Ph.D.).
Both nursing education programs are admirable. No matter the students' motivation, accelerated BSN and MSN programs enable professionals from various backgrounds to pursue new, meaningful careers in nursing.
What Are the Program Structures?
Earning an ABSN or MENP will help you transition to a career in nursing. Both programs require students to have a prior bachelor's degree in any discipline. The difference between each program depends on your career goals and trajectory. Accelerated BSN and MSN programs feature distinct prerequisites, curricula, formats, and lengths.
Prerequisites
Accelerated BSN and direct-entry MSN programs have similar course prerequisites, but some of the specific requirements vary by program.
One example is Grade Point Average (GPA). All ABSN and MENP programs require candidates to have a minimum GPA. The exact requirement differs by nursing education program. Typically, MENP programs require applicants to have a higher GPA than ABSN program applicants. 
Curriculum
ABSN and MENP program curricula prepare students to enter the nursing profession. The ABSN prepares for generalist nursing practice. MENP-prepared nurses learn general practice standards and content in leadership, quality and safety. direct-entry MSN graduates are prepared to sit for the CNL examination.
The American Association of Colleges of Nursing (AACN) sets the competencies used to drive quality in nursing education. In spring 2021, The Essentials: Core Competencies for Professional Nursing Education were updated and will be phased in by nursing programs to update existing curricula.
Both Accelerated BSN and MSN programs are considered entry-level professional nursing education. In the updated Essentials, there are 10 domains and competencies that reflect the essence of professional nursing practice. These are the same for entry and advanced levels of education, but the sub-competencies build in complexity from entry-level professional nursing practice to advanced levels of nursing practice. Below are the key elements of professional nursing educational programs:
Domains:
Knowledge for nursing practice
Person-centered care
Population health
Scholarship for nursing practice
Quality and safety
Interprofessional partnerships
Systems-based practice
Information and health care technologies
Professionalism
Personal, professional and leadership development
Concepts:
Clinical judgment
Communication
Compassionate care
Diversity, equity and inclusion
Ethics
Evidence-based practice
Health policy
Social determinants of health
Spheres of care of entry-level professional programs:
Wellness, disease prevention
Chronic disease management
Regenerative/restorative care
Hospice/palliative
ABSN and MENP programs prepare students to take the NCLEX-RN to begin their entry-level nursing careers. Curricula in both programs follows content outlined in the NCLEX-RN blueprint.
Length
ABSN programs offer the fastest path to RN licensure, taking 11 to 18 months to complete. They are shorter than traditional 4 year entry-level nursing programs because the curricula build on students' previous learning experiences.
MENP programs are longer than ABSN programs. They span approximately two to three years because of graduate level coursework in leadership, quality, safety and integration of evidence into practice.
Format
The format of ABSN and MENP programs are similar. They develop competence through a combination of coursework and clinical experiences. In distance learning programs, students complete coursework online and participate in clinical rotations in their local communities. They have one to two campus residencies, where they participate in simulated clinical experiences. Simulated experiences allow nursing students to apply clinical judgment and nursing skills learned from the classroom without risk to real patients.
Due to their condensed nature, accelerated BSN and direct-entry MSN programs are full-time, intensive coursework. Most ABSN and MENP programs require students not to work during their studies. The benefit of this rigorous structure is that it prepares second-career nurses in a shorter amount of time than traditional BSN and MSN programs.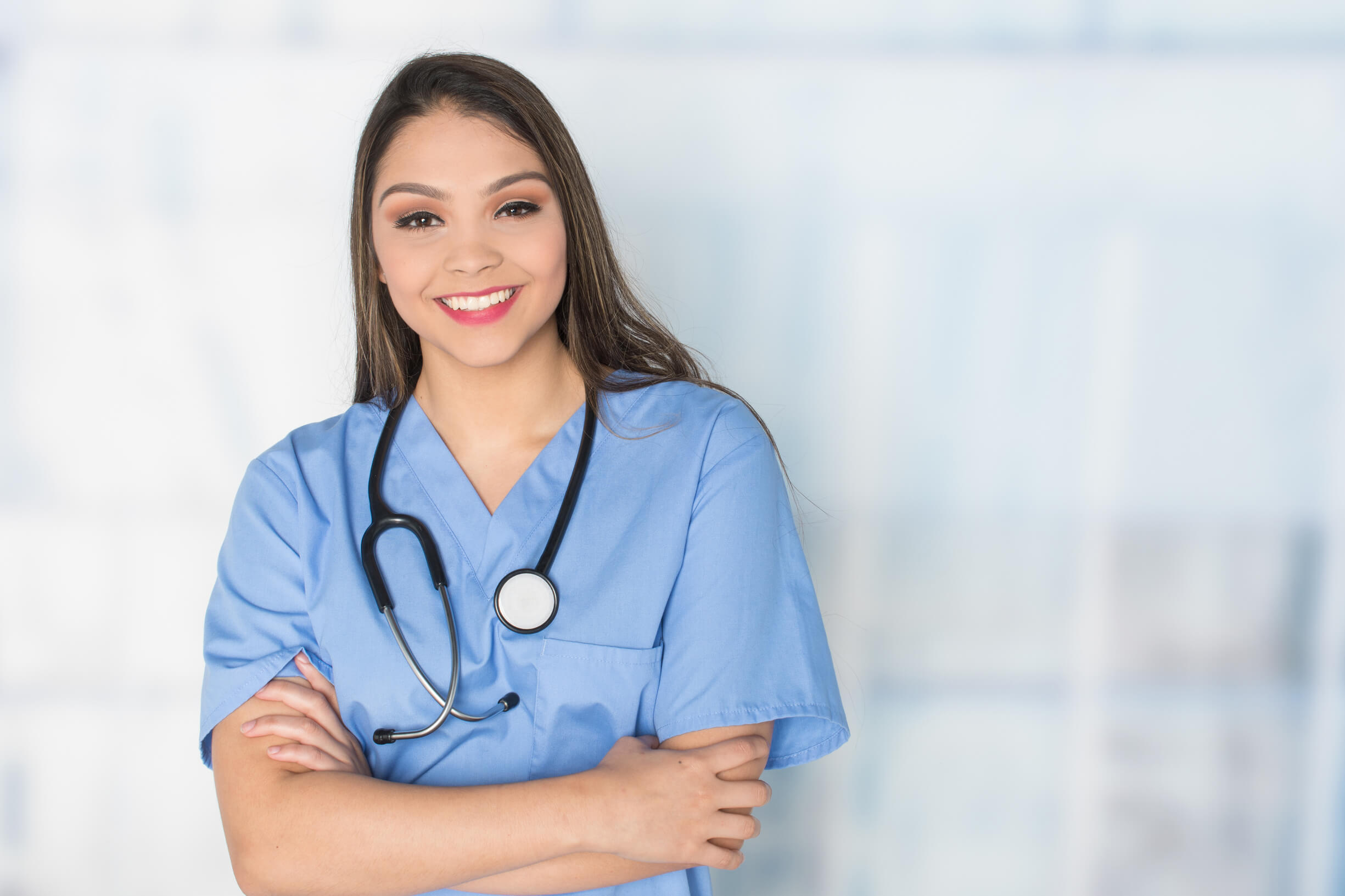 What Are the Nursing Career Options for Graduates?
Nursing career outlook is bright for BSN and MSN program graduates. They're prepared to fill some of the most in-demand jobs in health care.
Professional Nursing 
Both Accelerated BSN and MSN degrees prepare second-career nurses for employment as RNs. Registered Nurses provide patient care and education in numerous health care settings. Approximately 75 percent of nurses practice in hospitals and ambulatory clinics. They can work in a variety of hospital settings, including post-surgery, acute care, emergency, and post-partum. Ambulatory settings include outpatient clinics, urgent cares, or infusion and community health clinics. The remainder of nurses work in nursing and residential care facilities, government and educational services. Nurses can also serve as educators. Some examples of nursing educator roles include diabetes educators, hospital unit educators, and college professors.
The U.S. Bureau of Labor Statistics (BLS) estimates that nursing careers will grow by 7% between 2019 and 2029, almost twice as fast as the average for all occupations.
BSN- and MSN-prepared nursing graduates have stronger nursing career prospects than associate-degree prepared nurses. Thus, graduates of ABSN and MENP programs have some of the best job prospects for nurses.
Transition to a Nursing Career as a Leader
Is your goal to start a nursing career that leads to managing patients' care and improving quality and safety? Elmhurst University's direct-entry MSN distance program prepares you in under two years to start your nursing career and take the Clinical Nurse Leader exam. The career outlook for MSN-prepared nurses is high. 
What Is the Return on Educational Investment?
Advancing your nursing education is an investment that can benefit second-career nurses right away.
Choosing a nursing career enhances job satisfaction, health care knowledge, and the ability to make a positive impact in people's lives. Second-career nurses can also achieve a considerable return on their educational investment.
The tuition cost of Accelerated BSN and MENP programs differs by university. direct-entry MSN tuition is usually higher due to the graduate-level nursing education and program length. For example, the tuition for Elmhurst University's distance MENP program is $10,000 more than their distance ABSN program.
Based on the prevailing nursing salaries, the potential return on investment for ABSN and MENP graduates is significant.
Nurses' average salary is $80,010. Second-career nurses who enter the workforce with a master's degree are likely to accelerate their earning potential. This is due to leadership prepared coursework.
In addition, nurses with an MSN degree have a higher earning potential because they have a faster path to advanced practice nursing. 
Career Outlook for Advanced Nursing Pathway
Similar to ABSN graduates, direct-entry MSN graduates choose an entry-level professional nursing job to gain experience after licensure. MSN-prepared nurses have the educational foundation and safety focus to advance their careers faster than their BSN counterparts. Some examples of MSN nursing roles include hospital administrators, nursing educators, and informaticists. These leadership roles enable MENP graduates to make a broader impact in health care. 
Clinical nurse leaders aim to improve patient outcomes and safety. As a CNL, you can work in a variety of environments, including hospitals, pharmaceutical and medical device companies. In hospitals, CNLs can serve as educators, care coordinators, risk assessors, and upper-level management. So there are many nursing career options.
Why You Should Consider an Accelerated Program
There are emerging trends to watch for in the nursing field. Accelerated programs allow second-career nurses to earn their degrees in a condensed time frame. There are many benefits to accelerated nursing programs. One advantage is that job shortages are expected to grow in the nursing field. In addition, many employers prefer to hire second-career nurses. They are often excellent learners and have strong clinical skills.
There are many benefits to enrolling in a direct-entry MSN program. One benefit is that you have a faster pathway to future graduate nursing programs, such as those that prepare you to become a nurse practitioner.
Why Choose Elmhurst University?
As the only distance direct-entry MSN in the country, Elmhurst University provides an immersive educational experience that emphasizes hands-on experience and exceptional clinical skills.
Students develop competence in:
General Nursing Knowledge: Learn the necessary skills and theories to pass the NCLEX-RN exam.
Clinical Nurse Leadership: Prepare for Clinical Nurse Leader (CNL) certification to validate your comprehensive skills and knowledge.
Evidence-Based Nursing Practice: Develop clinical and decision-making skills to manage care for patients across the lifespan.
Quality Improvement and Research Methods: Build competencies in research, health care systems, and information technology to foster change and improve outcomes.
Advocacy, Ethics and Accountability: Integrate professional values and standards to advocate for individuals and populations and advance the nursing profession.
Students love our Accelerated Nursing Programs:
"Elmhurst has a really solid nursing program, and I like the small-school environment that it offers. I chose nursing because I really enjoy helping people. I think that's my purpose in life, to serve others." - Dennis Arreaza
"It's a lot of work, but you will succeed if you put in the time and effort. It's a great program. The instructors have all been amazing. I would recommend Elmhurst to anyone." - Elysa Katz
"My residency experience has been really great. You do things in repetition, so you can improve on your skills and strengthen the skill sets that you'll need when you get to clinicals. The hands-on approach is very beneficial." - David Schultz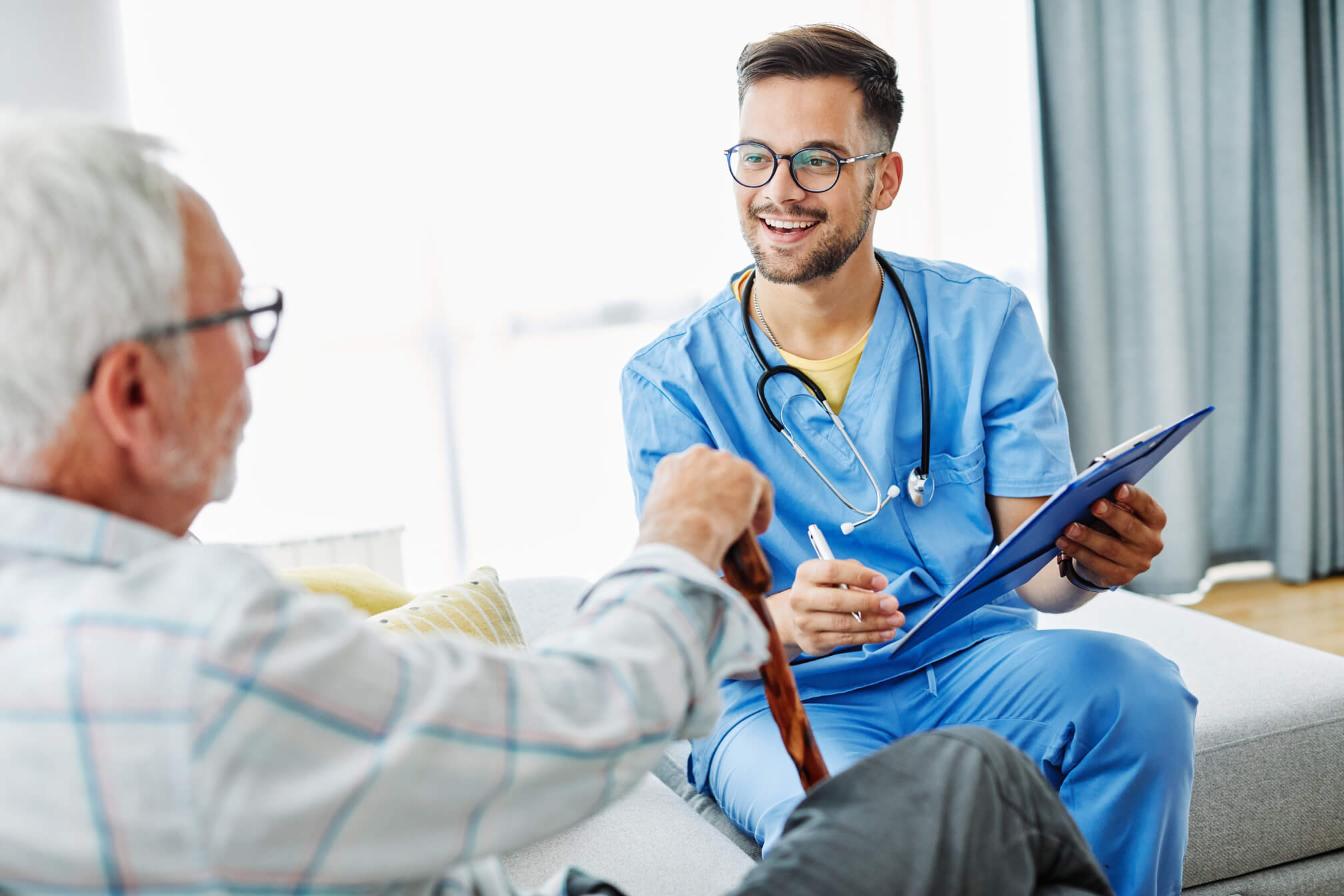 Elmhurst ABSN vs. MENP Program Comparison
There is not a "right" path for second-career nurses. Both of Elmhurst's Accelerated BSN and direct-entry MSN programs help you transition to a nursing career. The decision of which degree to pursue largely depends on your career goals and timeline for completion.
Our ABSN and MENP program entry requirements and prerequisites differ. The table below compares the two programs to help you choose your right nursing career path. It outlines degree requirements, curricula, length, career options and outlook for each program tract. 
 

Ideal for

Students who want to enter the nursing profession quickly

Students who want to enter the nursing field and advance to leadership roles

National Licensure Examination Eligibility 

NCLEX-RN 

NCLEX-RN 

Professional Certification Eligibility

N/A

Certified Nurse Leader 

Credentials* 

RN

RN, CNL 

Prerequisites

Bachelor's degree in any discipline; minimum 2.8 GPA

Bachelor's degree in any discipline; minimum 3.2 GPA

Curriculum

Entry-level nursing competencies developed through coursework and clinical experiences

Entry-level nursing competencies and advanced-level leadership competencies developed through coursework and clinical experiences

Length

16 months

20 months

Format

Full-time

Full-time

Credit Hours

60

71

Career Options

RN

RN and opportunity for advancement into leadership roles based on CNL 

Employment Outlook

Projected RN job growth is almost two times faster than the average for all occupations.

Projected advanced practice nursing job (requiring additional post-master's education) growth is up to 6.4 times faster than for RNs.

*Once examinations are passed and licensure is obtained
Each program offers supportive resources to empower students to achieve their career goals and fullest potential. Develop as a nursing leader with dedicated guidance from your enrollment advisor and clinical placement specialist.
Learn more about Elmhurst University's online nursing programs.